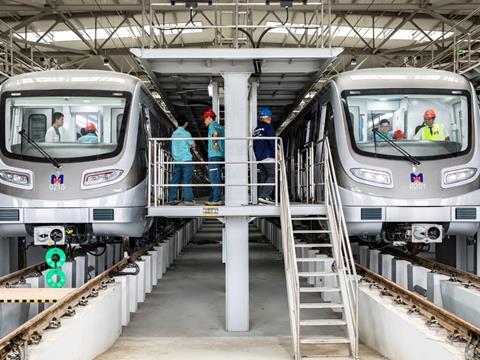 CHINA: Test running on Xiamen metro Line 2 started on July 12 using 30 trainsets.
The 41·6 km route serves 32 stations between Xiamen Island in the east and Tianzhushan in the west. Interchange with the north-south Line 1 is provided at Lücuo. Construction started in July 2015.
Once revenue services begin in late 2019, a total of 51 Type B trainsets will be in operation on Line 2. CRRC Tangshan is supplying 26 and CRRC Changchun the remaining 25. The aluminium bodied trainsets are 119 m long with capacity for 2 062 passengers including 240 seated, and a maximum speed of 80 km/h.