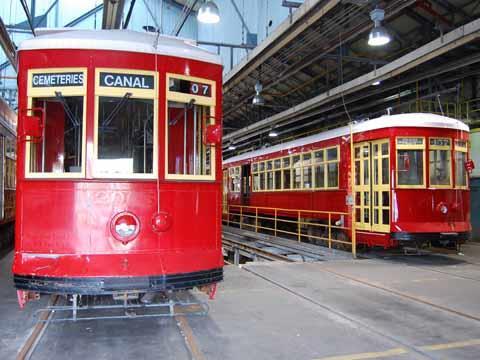 USA: Several urban rail investment projects will benefit from federal stimulus funding from the American Recovery & Reinvestment Act as part of the TIGER grants package announced by Secretary of Transportation Ray LaHood.
In total, 51 projects have been selected for the Transportation Investment Generating Economic Recovery programme which is providing $1·5bn to support rail infrastructure upgrading and capacity expansion schemes. Most of the money is destined for main line railways, but $269m has been allocated for urban rail investment.
Boston transport agency MBTA will receive $55m for a western extension of its Fitchburg commuter rail route to a new station at the intersection of Routes 2 and 31. In Minnesota, $35m has been allocated towards the redevelopment of St Paul Union Depot station as a multi-modal hub incorporating the future Central Corridor light rail line.
Light rail and tram projects that will benefit include a $96m tram line along Main Street in Dallas, which will get a grant of $23m, and the M1/Woodward Avenue light rail proposal in Detroit, which gets $25 to add to the $93m already pledged by private sector backers. The 5·5 km initial line will run from Hart Plaza to the New Center area, and the $371m Phase 2 now under development would add a further 13 km from New Center to the State Fairgrounds at Eight Mile Road.
New Orleans is getting $45m which will fully fund a 2·4 km extension of the Canal Street tram line to Press Street, allowing construction work to get underway by September. Work is also expected to start this year on a 6·4 km tram line in Tucson, linking the University of Arizona with the city centre and the Rio Nuevo cultural centre; this $150m project will benefit from $63m in TIGER funds. And a grant of $23m will allow Portland to replace temporary tram tracks on Moody Avenue a permanent alignment which will be partly double-tracked.
For more news of North American urban rail projects, subcribe to Rail Transit Online.