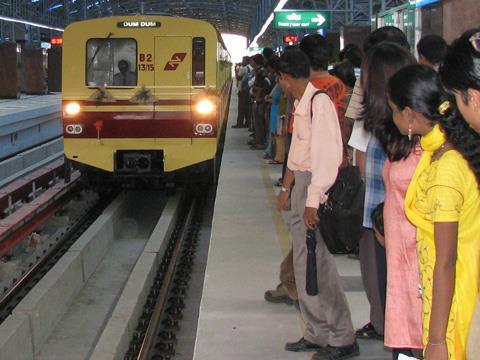 INDIA: Titagarh Wagons Ltd announced its first contract in the metro market on June 16. This covers the mid-life refurbishment of seven eight-car Kolkata metro trains.
'It is a very important milestone for the group since this marks our entry into the metro coach business segment', said Umesh Chowdary, Vice-Chairman & Managing Director of Titagarh Wagons.
Noting that Indian Railways wagon orders have been 'extremely depressed' in recent years, he felt that entry into the passenger market would 'de-risk the company' from reliance on one segment of the market. It would provide 'immense growth of opportunities'.
Chowdhary said 'we have substantially upgraded our facilities in Uttarpara and are continuously improving it further to make ourselves fully prepared for manufacturing all sorts of passenger coaches including metro coaches. While our ultimate objective is to find a suitable technology partner, add to the present portfolio of products and undertake manufacturing of metro coaches and other modern passenger coaches, this order provides us with a stepping stone into this segment of business.'