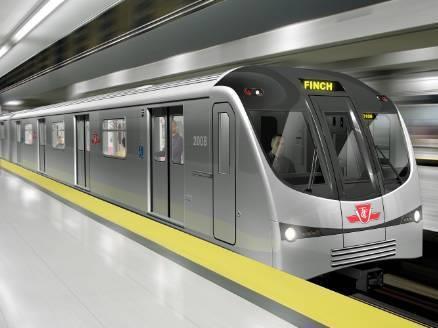 CANADA: Toronto Transit Commission on May 6 approved an order for another 186 Rocket subway cars from Bombardier. The cars will be formed into 31 six-car trainsets, 21 of which will replace life-expired rolling stock. The other 10 sets will equip the Spadina subway extension to York, which is now under construction.

The option is part of a C$710m contract for 234 Rockets signed in 2006, and will cost an additional C$398·5m. The fleet is being manufactured at Bombardier's Thunder Bay plant; the option will keep the production line running until the end of 2013. Delivery of the first Rocket is expected in August, about eight months behind schedule because the door supplier went bankrupt.

Meanwhile, Regional transport agency Metrolinx has cut back Toronto's Transit City light rail expansion programme by 22·5 km and 24 stations, reducing the cost from C$9·5bn to C$8·1bn. This follows the decision by the Ontario government in March to delay C$4bn of Transit City funding by five years.

The casualties include sections of the Eglinton Crosstown route to Pearson International Airport, Sheppard East, Scarborough LRT and Finch West. Completion of three of the four projects will be delayed by about five years while Sheppard East will be set back by a year. Conversion of Scarborough Rapid Transit from SkyTrain technology to light rail will not be completed until at least 2020.

Toronto Mayor David Miller has condemned the cuts. 'What Metrolinx and the province are proposing guts the Transit City program and means some of the lines will never happen', he said.