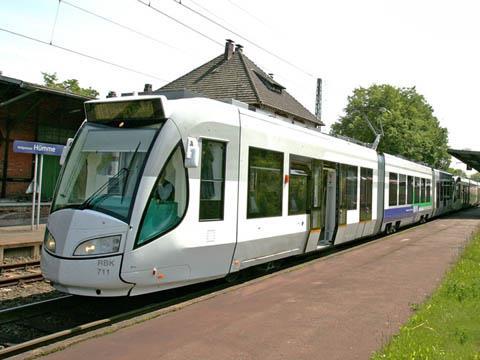 AUSTRALIA: Plans to electrify four suburban lines around Adelaide have been outlined in the South Australian government's latest budget, which offers A$2bn for transport projects over the next decade.
Preliminary work to electrify the Noarlunga, Grange and Outer Harbor lines at 25 kV 50 Hz will commence later this year, for completion between 2012 and 2014. Next year, track renewals on the Gawler line will begin, lasting for three years. Electrification of this route will then follow, to be completed by 2016. However, electrification of the Belair line has been specifically excluded 'due to some complex infrastructure issues', according to the budget statement.
Re-gauging of the existing 1 600 mm suburban network to 1 435 mm is a possibility as part of the upgrade.
Plans to extend the current light rail line to the Adelaide Entertainment Centre have been confirmed, with the first trams expected to run in 2010. The budget also includes provision for tram-train operation between Bowden and Port Adelaide, combining conventional suburban and light rail services. Using the shared alignment, the government envisages trams running to West Lakes, Port Adelaide and Semaphore by 2018.