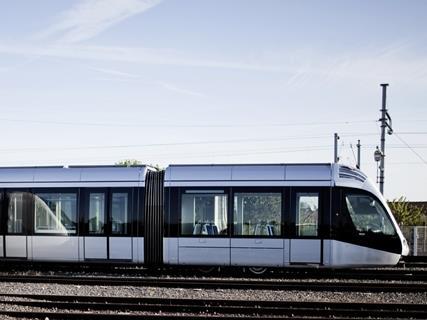 FRANCE: Trams started serving Toulouse Blagnac Airport on April 11 with the opening of Route T2.
The 2·4 km branch leaves the T1 route at Ancely and has two intermediate stops at Nadot and Daurat. T2 services run to the southern terminus of the original tram route at Palais de Justice.
The €55m project was financed from bank loans (27%), the département of Haute-Garonne (25%), tram operator Tisseo (23%), the région of Midi-Pyrénées (15%) and the central government (10%).
Four Alstom Citadis 302 trams have entered service to augment the original fleet of 24. The 32 m long vehicles were assembled at Alstom's La Rochelle plant, with components coming from Ornans, Le Creusot, Tarbes and Villeurbanne.