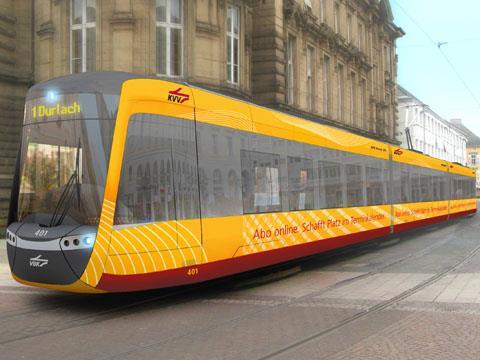 UK: Detailed planning for tram-train projects should begin immediately rather than wait for the outcome of the recently-confirmed Sheffield - Rotherham pilot project, Geoff Inskip, Chief Executive of West Midlands transport authority Centro, told the All-Party Parliamentary Light Rail Group on June 13.
The pilot scheme is scheduled to run for two years from 2015, and evaluation will add more time. If transport authorities wait until the conclusions are available before developing their own proposals, it would be many years before services could begin, Inskip pointed out.
Inskip stressed that tram-train is 'fundamentally a proven concept' in continental Europe, saying 'we should put caution away, and start thinking about what we actually need.'
Centro sees tram-train as a way to improve local passenger services, using rail lines to avoid the cost of constructing new tram alignments while exploiting the ability to run onto city-centre streets to avoid the need for expensive works to provide extra capacity on the 'last two miles' into congested stations such as Birmingham New Street.
Inskip confirmed that Centro has a 'whole list' of possible tram-train routes, including Wolverhampton - Walsall and a disused freight line from Wednesbury to Brierley Hill.
Northern Rail is strongly supporting the Rotherham pilot project, according to Simon Coulthard of Network Rail's tram-train team, and with backing from its Dutch parent Abellio has also drawn up a list of potential routes for future deployment.