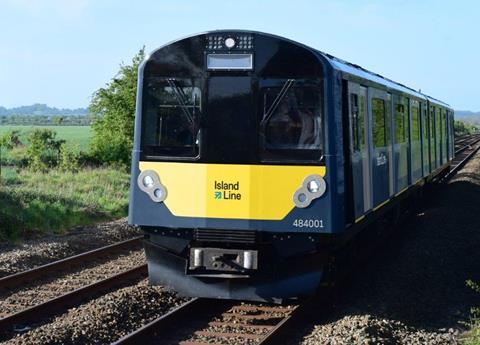 UK: The allocation of funding to support the development of business cases for 10 proposed rail enhancement projects was announced by Secretary of State for Transport Grant Shapps on May 23. He said this formed part of the government's plan 'to reverse some of the 1960s Beeching cuts to local railway services'.
The move follows a call for proposals to receive a share of a £500 000 'Ideas Fund' to support the development of proposals to rebuild or reopen railway lines and stations. Any future funding to undertake projects would be subject to the agreement of a suitable business case.
The 10 successful bids in the first round of the Ideas Fund are:
reopening Meir station near Longton on the Stoke-on-Trent – Derby line;
providing regular passenger services on the Barrow Hill line between Sheffield and Chesterfield via Beighton;
reintroducing passenger services on the Leicester – Coalville – Burton upon Trent 'Ivanhoe' line;
provision of a passing loop to enable a more frequent service to be provided on the St Albans Abbey – Watford Junction 'Abbey' line;
reopening stations at Wellington in Somerset and Cullompton in Devon on the Taunton – Exeter main line;
introducing passenger services on the Bury – Heywood – Rochdale line, most of which is operated as the heritage East Lancashire Railway. This route had also been identified by Transport for Greater Manchester in 2019 for a possible tram-train trial;
extending the Blackburn – Clitheroe passenger service from Clitheroe to Hellifield to link with the Leeds – Carlisle route;
building a new parkway station at Lydeway to serve Devizes;
reinstating passenger services on the Totton – Fawley branch in Hampshire, branded the Waterside Line;
extension of the Island Line south from Shanklin to Wroxall and Ventnor; and integration with the existing Isle of Wight Steam Railway to provide passenger services from Ryde to Newport. Welcoming the funding, the island's MP Bob Seely said the heritage railway supported the studies, but he cautioned 'we must also be realistic about the logistical challenges we face in seeing these routes restored'.
The wording of the original DfT announcement of the successful bids was confusing, with the St Albans Abbey line project being described as a reinstatement despite the route carrying regular services, and the scope of other projects being unclear.
DfT is also making funding available to accelerate the development and delivery of schemes that already have business cases, using the standard government assessment framework. A New Station Fund competition which is being run by Network Rail closes on June 5.