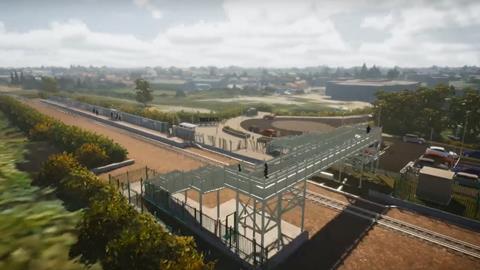 UK: An international competition which aims to 'shape the future of Britain's railway stations' has been launched by Network Rail and the Royal Institute of British Architects.
Architects, engineers and designers have been asked to 'reimagine' the 2 000+ small and medium-sized stations which make up around 80% of the total, so they can better serve the needs of passengers and 'the changing character of our society'.
The brief is informed by the Design Council's recently published ThinkStation report, which sets out nine priorities to guide the local station design, development and procurement. Factors to be take into consideration should include value and sustainability, including net zero emissions.
The three-phase competition is being run by RIBA Competitions. The first phase involves the anonymous submission of design proposals by September 15. Up to six entrants will then be invited to phase two, each receiving £20 000+VAT. In the final phase, up to three entrants will be invited to enter into a services contract for the further development of their designs, with a contract value of up to £250 000, subject to negotiation.
'Our ambition is to raise the quality of design across the whole rail network as well as responding to the evolving role of infrastructure within communities', said Anthony Dewar, head of Buildings & Architecture at Network Rail, when the competition was launched on July 14. 'We're looking forward to welcoming creative and forward-thinking designs which will help us better serve the communities and passengers who rely on our railway.'
Websites
We are not responsible for the content of external sites