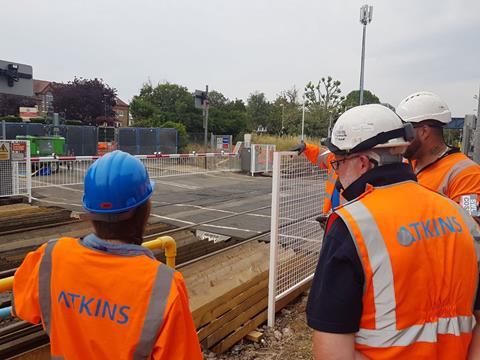 UK: Atkins has been awarded a £23m contract to deliver the final phase of Network Rail's Feltham – Wokingham resignalling programme.
Atkins has been involved at all stages of the £190m programme, which covers 130 route-km of track and requires the replacement of 500 separate pieces of signalling equipment.
The first phase was completed in June 2019 with the commissioning of new signalling between Strawberry Hill and Shepperton; this was the first route in the UK to be equipped with the Atkins ELIX digitally-enabled interlocking.
The company will now design, test and install signalling equipment for the fifth and final stage, which covers the route from Ascot to Wokingham. This is scheduled to be commissioned in April 2024, when control will transfer from the 1974 Feltham Area Signalling Centre to the Wessex Rail Operating Centre at Basingstoke.