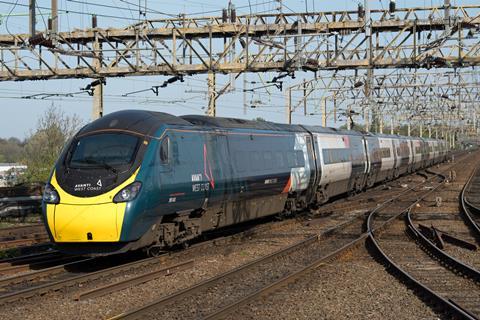 UK: Avanti West Coast must continue to regain the confidence of passengers before decisions on its future are made, the Department for Transport said when it announced a six-month extension of the inter-city operator's contract.
The West Coast Partnership contract covers the operation of inter-city services on the West Coast Main Line and acting as shadow operator to the High Speed 2 programme. It is held by a 70:30 joint venture of FirstGroup and Italy's national operator Trenitalia.
The WCP Emergency Recovery Measures Agreement was put in place by DfT in September 2020 to provide continuity during the recovery from the pandemic. It initially ran to April 1 2022, and was subsequently extended to October 16.
Discussions were underway for the award of a longer-term National Rail Contract to take WCP through the establishment of Great British Railways. However, a long period of service disruption, including the introduction of a reduced emergency timetable in August, meant the award of a longer-term contract was politically unacceptable and so a shorter-term extension was awarded running to March 31 2023.
On March 20 DfT said this would now run to October 15 under broadly the same terms and conditions. FirstGroup said discussions are ongoing regarding a National Rail Contract.
Performance improvements
Secretary of State for Transport Mark Harper said 'there is still more work to be done to bring services up to the standards we expect'.
This will include more reliable weekend services, continued reductions in cancellations and improvements in passenger information during disruption.
A recovery timetable introduced on December 11 reduced reliance on rest day working by drivers and has seen services increase from 180 to 264 trains each weekday, the highest in over two years. Cancellations caused by AWC have been reduced from nearly 25% of services in August 2022 to 4·2% in early March, with 90% of trains now arriving within 15 min of the booked time. More than 100 additional drivers have been recruited.
Managing Director appointed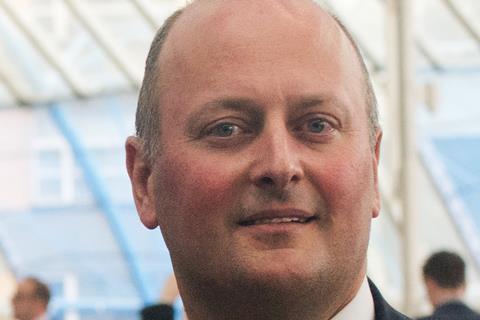 On March 20 AWC also announced that Andy Mellors had been appointed Managing Director with immediate effect, succeeding First Rail Managing Director Steve Montgomery who has been acting Managing Director of AWC since September 2022.
Mellors joined British Rail as an engineering management trainee in 1988. He joined FirstGroup in 2002, becoming Engineering Director for First North Western before moving to similar roles at First ScotRail and then First Great Western in 2007 where he was also Deputy Managing Director. In 2017 he became Managing Director of South Western Railway, moving to Managing Director, Non-Franchised Businesses for First Rail in 2020.
DfT said FirstGroup's TransPennine Express contract which expires on May 28 'will be considered separately with a further announcement in due course'.