UK: The current West Coast Partnership contractual arrangements for Avanti West Coast to operate inter-city passenger services on the West Coast Main Line and act as shadow operator for High Speed 2 have been extended until the end of March 2023.
The AWC joint venture of FirstGroup and Trenitalia currently holds the WCP contract under an Emergency Recovery Measures Agreement which was put in place by the Department for Transport in September 2020 to provide continuity during the recovery from the coronavirus pandemic. This initially ran to April 1 2022, and was subsequently extended to October 16.
Over recent months DfT has worked to move train operators onto longer National Rail Contracts which are intended to stabilise the industry during the establishment of Great British Railways.
The ERMA for WCP was due to expire on October 16, and discussions had been underway for the award of a National Rail Contract.
However, after a long period of disruption to AWC services, including the introduction of a reduced emergency timetable in August, the award of a new long term contract was deemed politically unacceptable.
Recovery plan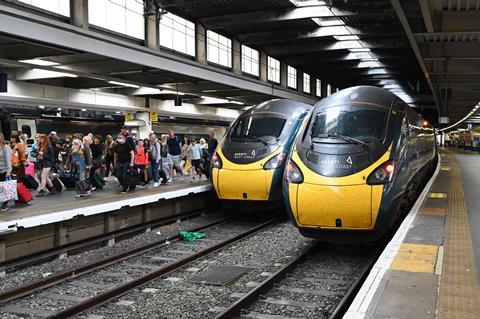 DfT said the six-month contract announced on October 7 'is designed to provide Avanti with the opportunity to improve their services. The government will then consider Avanti's performance while finalising a National Rail Contract that will have a renewed focus on resilience of train services and continuity for passengers.'
DfT said it has 'challenged' AWC to deliver the 'urgent' increase in services required, including:
delivery of the timetable recovery plan and a 'significant, sustained and reliable' increase from about 180 trains per day to 264 trains per day on weekdays as new and retrained drivers become available;
continuing to deliver on its traincrew recruitment and plans to reduce reliance on rest day working;
extending booking options to make the full range of tickets available as early as possible.
'We need train services which are reliable and resilient to modern day life', said Secretary of State for Transport Anne-Marie Trevelyan. 'Services on Avanti have been unacceptable and while the company has taken positive steps to get more trains moving, it must do more to deliver certainty of service to its passengers.
'We have agreed a six-month extension to Avanti to assess whether it is capable of running this crucial route to a standard passengers deserve and expect.'
FirstGroup confirmed that discussions are ongoing with DfT regarding the longer-term National Rail Contract, with CEO Graham Sutherland saying 'today's agreement allows our team at Avanti West Coast to sustain their focus on delivering their robust plan to restore services to the levels that passengers rightly expect'.
Responses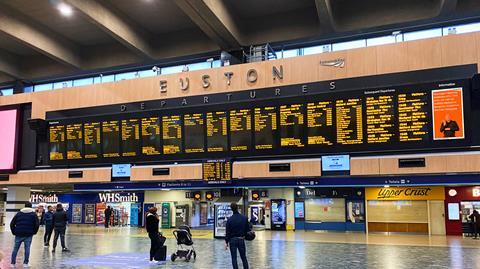 General Secretary of the TSSA union Manuel Cortes said 'Avanti have failed yet are rewarded for that failure with an extension to their contract'. Calling for nationalisation, Cortes said TSSA members 'have been put under unacceptable stress levels through the incompetence and failure of Avanti's operations', and the contract extension 'will be demoralising'.
Lord Patrick McLoughlin, Chair of Transport for the North, said 'our Members are naturally disappointed, as it is communities and businesses across the north that are being impacted by this sub-par level of service that is undermining economic growth and the well-being of many people across the region who haven't been able to rely on this service for far too long now.'
He said 'there now needs to be a clear action plan in place with transparent targets and consequences for the company if they do not meet them'.
Longer term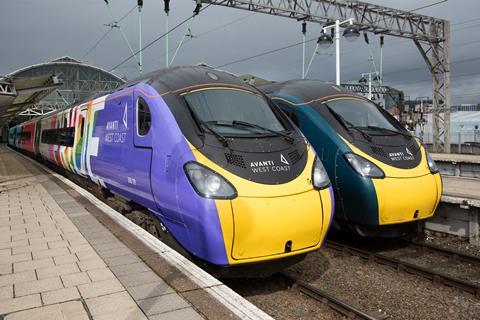 There had been calls for AWC's contract to be terminated and for WCP to transfer to the government's operator of last resort. However, Rail Business UK understands that DfT OLR Holdings was not asked to prepare to take over the contract as discussions between Avanti and DfT progressed. As a result, a contract extension was expected across the industry.