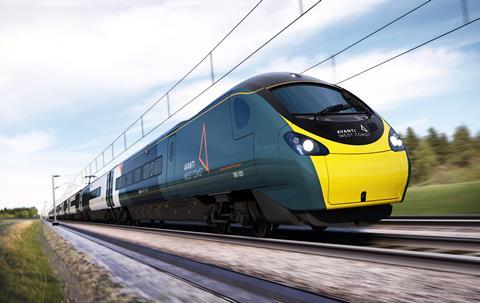 UK: Avanti West Coast was officially unveiled as the brand name for the new West Coast Partnership franchise on November 27.
Joint venture partners FirstGroup and Italian national operator Trenitalia explained that 'Avanti is Italian for "Forward!" and reflects a mission to deliver an innovative railway service that is ready for today and fit for the future'.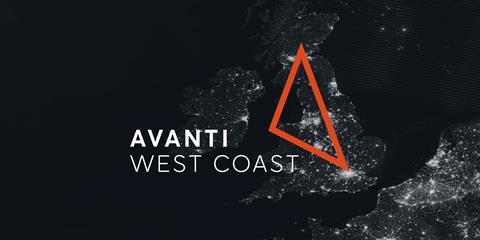 The logo created by design agency Forpeople is 'a bright orange triangle, symbolising the geographic extent of the 400 mile long route that serves cities like Birmingham, Manchester, Liverpool and Glasgow as well as London and North Wales.'
The new operator will take over InterCity West Coast services from Virgin Trains on December 8. A range of enhancements are planned during the new franchise, including 263 more trains per week by 2022, more seats, simplified fares and more frequent services. The threshold for delay compensation will be reduce from 30 min to 15 min from the launch.
Quirky and different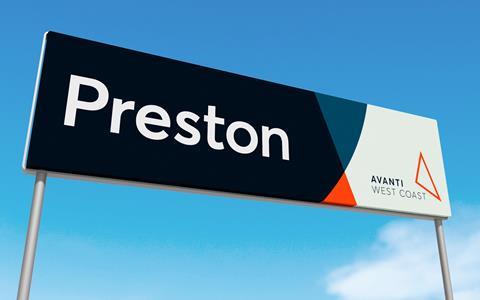 Phil Whittingham, Managing Director of Virgin Trains since 2013, will become Managing Director of the new franchise's InterCity West Coast passenger train operating division.
Caroline Donaldson, currently Bid Director at FirstGroup, will become the Managing Director of the West Coast Partnership Development that will work with the Department for Transport and project promoter HS2 Ltd to provide a range of design and development services to support the High Speed 2 project.
Talking to Rail Business UK, First Rail Managing Director Steve Montgomery said he was pleased that the existing Virgin Trains leadership team had agreed to transfer to the new operator and would continue to lead what he described as 'a well run business'.
Virgin Trains has 'good staff who are very passionate about the customers; we want to build on that and deliver exceptional as standard', he said. 'The team that are there can bring that for us. Avanti West Coast is important to us, we can build the image and take over from an iconic image that is there now.'
Montgomery confirmed that the 'innovative' style which had set Virgin apart was set to continue, commenting 'we don't want it to become prim and proper, we want them to continue to innovate and we want them to continue to be that bit quirky and different under the new brand name. It gives then a new opportunity to move even further.'
New trains
A fleet of 23 new trainsets will be introduced, with industry sources expecting Hitachi to be named as the manufacturer for 10 electric and 13 bi-mode units which would replace the existing Bombardier Voyager fleet in 2022.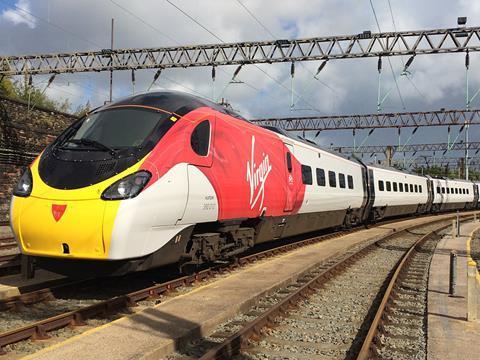 The 56 Alstom Pendolino trains will be completely refurbished with 25 000 new seats, more reliable wi-fi and improved catering. Montgomery quashed rumours that the tilt system would be switched off to save costs or harmonise speeds across all the fleets, commenting 'why would we do that? What advantage would anybody get turning it off?'
The new and refurbished trains will have a similar internal feel, with the same seat design to be used across all fleets. The seats will recline more than many designs used on new fleets in the UK, giving passengers a more comfortable experience.
Fares and ticket types will be simplified, with mobile and smartcard products introduced. Stations will be improved with refreshed waiting rooms, more parking spaces and improved accessibility.
Cautious approach
While some FirstGroup franchises are experiencing financial challenges, the financial model for the West Coast Partnership is expected to be stable.
'We've all learned lessons over the last number of years, the important thing here is that we recognise that the economy has changed in a way that we haven't seen before, we've built that into this franchise and there is no doubt that we've been far more cautious in our approach to this', Montgomery explained.
'This was not all about a money bid, this was about innovation and quality, and proposals for the HS2 shadow operator.'