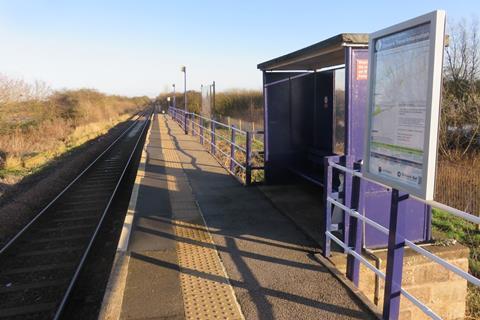 UK: Work has begun on a £1·3m project to replace the single platform at Barrow Haven, a small halt on the Barton-on-Humber branch in North Lincolnshire.
The existing platform will be replaced by a 60 m long structure with raised tactile paving. East Midlands Railway is contributing a further £26 000 to fund a waiting shelter, cycle racks, signage and a solar-powered help point.
Work began on May 8, and means passengers will not be able to board or alight at Barrow Haven until August 8. Taxis will be provided for any passengers who are unable to use Barton-on-Humber or New Holland stations as alternatives.
'We're giving Barrow Haven station a much-needed update, which I hope will encourage more people in the area to travel by train', said Matt Rice, North & East Route Director for Network Rail. 'It'll bring a more modern, practical station with better amenities.'