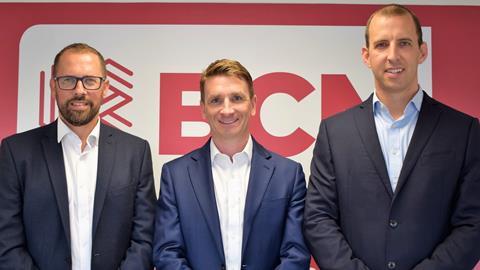 UK: A management buyout has been completed at rail and transport contractor BCM Construction, with founder Hugh McGarry and Finance Director Terry Sullivan selling the majority of their equity to the remaining management team members and retiring from active involvement.
The deal includes associated companies Construction Hire Solutions and Equate Design, which together with BCM are now part of the newly-formed Enable Investment Holdings group.
'We are delighted to announce this buyout, which is the completion of a long and well-considered succession plan which has been several years in the making', said head of the management team Shane O'Halloran.
BCM was established in 1985. It now employs 80 people, and expects to generate £40m of revenue in the current year. Rail is a key focus, although a diversification strategy has brought contracts in the utility, local authority and road sectors.
'Our staff and customers have been amazing throughout the coronavirus pandemic', said O'Halloran. 'We were able to adapt quickly, introducing mitigation measures to ensure our critical workers could work safely.'