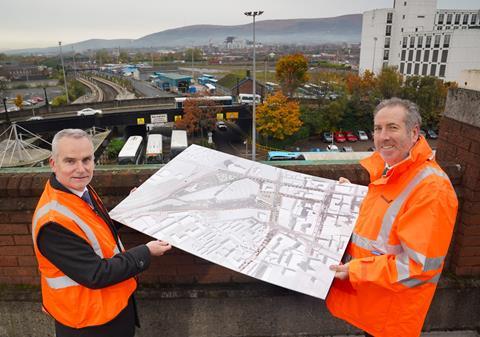 UK: Translink has appointed Graham Civil Engineering to undertake site preparation works for the Belfast Transport Hub project to develop an integrated rail, bus and coach interchange.
To be built on Translink property near the current Great Victoria Street station and Europa Bus Centre, the Belfast Transport Hub would provide an increase in capacity, with eight platforms, 26 bus stands and cycle and taxi provision. It would release 'high-quality' city centre land for redevelopment as part of the wider Weavers Cross regeneration scheme, Translink said.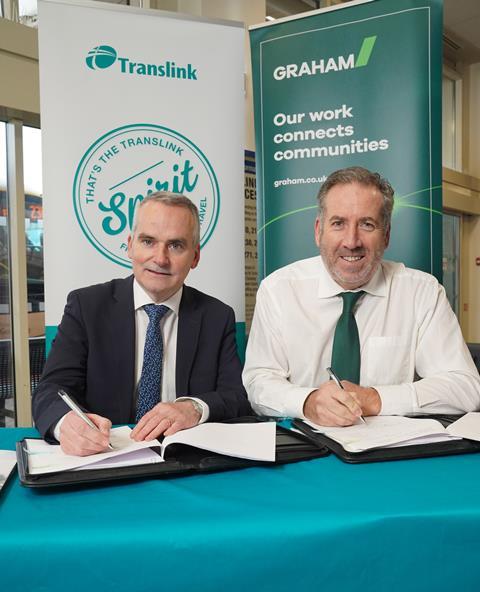 The main construction contract is to be awarded through a separate tender.
'Today's announcement marks an important milestone as we continue to move towards the start of construction', said Translink Group CEO Chris Conway on November 6. 'These site preparation works will take around 18 months to complete, and will include site clearance, utility diversions, ecology surveys, ground remediation and watercourse and drainage activities. This will ensure the site is ready for the main build phase in 2021'.
He said 'we have seen strong passenger growth in recent years, and we carried a record 84·5 million passenger-journeys last year. The impressive new Belfast Transport Hub will help us to build on this success, with increased capacity vital to delivering our ambitious plans to transform public transport.'
Graham Civil Engineering Managing Director Leo Martin said the contractor was 'looking forward to working with Translink again, having successfully collaborated on high-profile projects in the past including the new train maintenance facility at Adelaide depot and, most recently, the new Portrush station. This latest scheme will not only help to transform an 8 ha city centre site, but it will also be a key driver of social, economic and environmental wellbeing for Northern Ireland.'