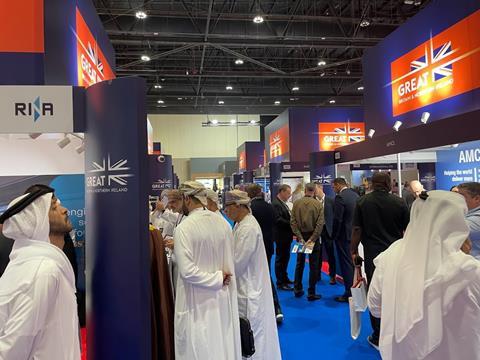 UK: More than 30 British rail businesses promoted their export products and services in the UK Pavilion at the Middle East Rail trade fair.
The pavilion at the event held in Abu Dhabi on May 15-16 was organised by the Department for Business & Trade, the Railway Industry Association and Intec Export Intelligence.
Visitors to the pavilion included Rail Minister Huw Merriman, who said 'collaboration with the rail industry across the globe is vital in identifying new export opportunities and sharing expertise to build a better, stronger railway here at home'.
RIA Chief Executive Darren Caplan said 'rail exports from the UK are immensely valuable, totalling some £600m to £800m, helping boost trade and jobs, and supporting UK businesses of all shapes and sizes'.
Caplan said the Middle East is 'a region with much railway potential' and 'high-level backing from the UK government can only help UK rail exports grow even more'.
Read Railway Gazette for independent and in-depth coverage of railway business opportunities worldwide.