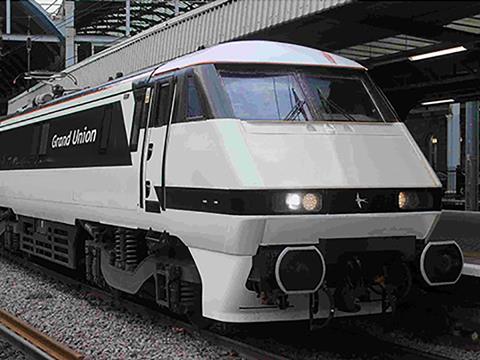 UK: Grand Union Trains has applied to the Office of Rail & Road for a track access agreement which would enable it to launch a Cardiff Central – London Paddington open access passenger service from late 2020.
The proposed hourly service would call at Newport, Severn Tunnel Junction and Bristol Parkway, then run non-stop to London Paddington. Trains would also call at the future Cardiff Parkway station once it opens.
'We are working to provide a competitive train service between Cardiff and London, providing passengers with greater choice and increasing service provision on this important route for Wales', said Grand Union Trains founder and Managing Director Ian Yeowart when the application was submitted on June 14. 'This route has been monopolised by the incumbent franchised operator since 1996, but open access allows new services to be developed, meaning passengers and local business can enjoy the benefits promised by privatisation.'
The proposed service woud be operated with Class 91 and MkIV coaches owned by Eversholt Rail which are due to be displaced from the East Coast Main Line with the arrival of new Hitachi trainsets.
'Our trains will provide the very best on-board experience, with more leg-room compared to other train providers, free wi-fi, a good choice of catering, on-board ticket sales at a fair price and a full complement of safety-trained staff including train guards', said Yeowart.
Grand Union Trains would also work with Intercity Railfreight to carry light and urgent freight in the non-passenger part of the train.
Yeowart founded London to Sunderland and Yorkshire open access operator Grand Central, and Alliance Rail Holdings, both of which are now owned by Arriva.
In 2018 Alliance was granted permission for a planned Blackpool – London Euston open access service, but an application London Waterloo – Southampton services was rejected.