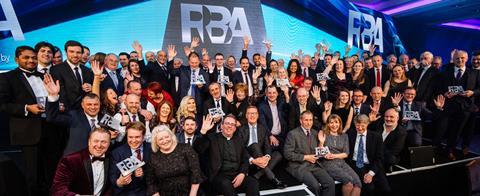 UK: Paying tribute to the innovation, dedication and hard work that characterises the UK railway and its supply chain every single day, more than 500 guests from across the rail sector came together on February 27 for the 22nd Rail Business Awards.
Organised by the Railway Gazette Group at DVV Media International, the star-studded evening at London's Royal Lancaster Hotel was hosted by celebrity broadcaster and vicar Rev Richard Coles.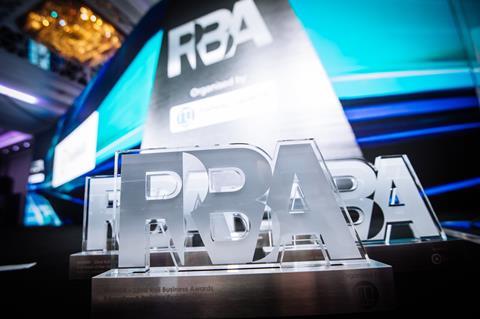 GB Railfreight was named Rail Business of the Year for the third time, having previously won the top award in 2002 and 2004. The company also carried off the award for Education & Training Excellence for its Peterborough training school, and was shortlisted in Rail Freight & Logistics Excellence.
This year's Industry Leader award went to LNER Managing Director David Horne, who was described by the judges as a highly respected railway manager who leads from the front, setting a positive example for all to follow.
Jon Bradley from MTR Elizabeth Line was named Young Professional of the Year, having launched a range of performance improvement projects that made a real difference for customers. In the Customer Service Excellence category, South Western Railway's deployment of station paramedics was described as 'exceptional and game-changing', bringing a wide range of benefits.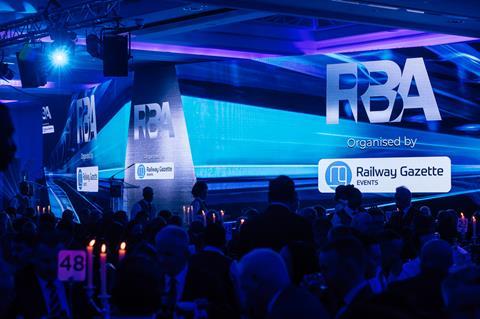 Recognising the importance of diversity and inclusion in shaping the workforce of tomorrow, the new Diversity in Rail award went to Cyient, with Great Western Railway highly commended.
This year's awards included a strong focus on safety, with Network Rail's hard-hitting You Vs Train anti-trespass campaign taking top honours in the Marketing & Communications Excellence category. Amey Rail East Midlands won the Safety & Security Excellence award for a truly integrated safety management system that encouraged a culture of learning rather than blame. And the Lifetime Achievement Award went to GB Railfreight's Chris Hopcroft for his significant contribution in promoting safety and educating young people.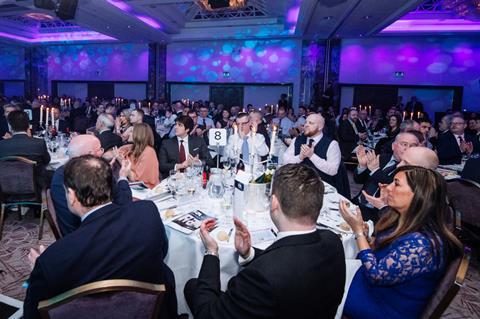 The evening also saw the launch of the Richard Hope Award for an Outstanding Personal Contribution to the UK rail sector. This commemorates Railway Gazette's former Editor, who was a tireless avocate for the rail sector at a time when its future appeared bleaker than it is today. The award is intended to recognise Richard's legacy in spreading best practice in global railway development and his campaigning for a bigger and better rail network in the UK.
Railway Gazette Editor-in-Chief Chris Jackson reflected that although many businesses across the rail sector were finding the going tough at present, 'there are countless initiatives across the whole industry that deserve to be celebrated'. Looking ahead, he emphasised that 'rail is well placed to support climate change mitigation and the decarbonisation of transport through modal shift'.
| Award | Winner | Highly Commended |
| --- | --- | --- |
| Young Professional of the Year | Jon Bradley, MTR Elizabeth Line | Paul Case, CPC Project Services |
| Diversity in Rail | Cyient | Great Western Railway |
| Education & Training Excellence | GB Railfreight | Govia Thameslink Railway |
| Supplier & Contractor Excellence | TwinFix | - |
| Marketing & Communications Excellence | Network Rail | Greater Anglia |
| Customer Service Excellence | South Western Railway | Network Rail |
| Innovation of the Year | Thales & GWR | SPL Powerlines |
| Digital Technology Excellence | Network Rail | LNER |
| Rail Freight & Logistics Excellence | Victa Railfreight | - |
| Rolling Stock Excellence | Hitachi Rail and LNER | - |
| Infrastructure Project Excellence | Network Rail | - |
| Safety & Security Excellence | Amey Rail East Midlands | - |
| Asset Management & Maintenance Excellence | Translink NIR | Network Rail and ScotRail |
| Sustainability & Environmental Excellence | Kier | Volker Rail |
| Rail Team of the Year | Siemens & Network Rail | ScotRail |
| Lifetime Achievement | Chris Hopcroft, GB Railfreight | Chris Davis, Network Rail |
| Train Operator of the Year | Greater Anglia | Chiltern Railways |
| Industry Leader | David Horne, LNER | - |
| Rail Business of the Year | GB Railfreight | - |
Websites
We are not responsible for the content of external sites