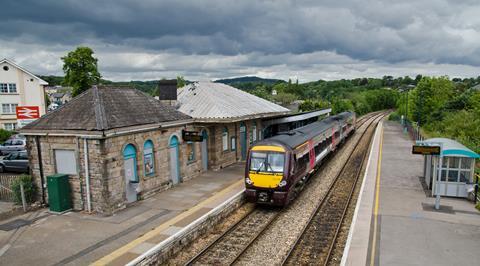 UK: CrossCountry has announced the appointment of four regional directors with responsibility for operational and financial performance at the franchise, which is held by Arriva under a directly-awarded contract that currently runs to October 2020.
'CrossCountry is changing and these regional directors will enable us to be more effective', said Managing Director Tom Joyner. 'Their arrival also ties in with the political changes coming our way, namely greater local involvement in shaping services. By empowering regional directors with decision-making abilities, it enables us to operate more effectively which is a win-win for our people and importantly our customers.'
Planning Performance Director Sarah Kelley has been named Regional Director West with effect from the end of April, and will lead work to improve services into Wales.
Interim Service Delivery Director Richard Morris has been named Regional Director for East Midlands & East Anglia.
Anna Weeks will join at the beginning of March with responsibility for the North East & Scotland; CrossCountry said it was aiming to position itself as a major player in Scotland. A former FirstGroup graduate trainee, Weeks has worked for First Glasgow, ScotRail and latterly Northern where she was Regional Director.
John Robson will join CrossCountry in May as Regional Director for the West Midlands & North West. He has previously had operational roles at West Midlands Trains and Virgin Trains.
On February 24 the government announced £2·5m of funding for CrossCountry to support a programme to increase capacity. Changes to the maintenance regime aim to provide greater availability of Class 170 DMUs to enable the operation of longer trains on some services from Birmingham to Nottingham, Leicester and Cardiff from May. Two extra HST power cars will be available to provide increased flexibility from December, and from May 2021 CrossCountry will gain six centre cars removed from three-car Class 170 DMUs which are due to be transferred from West Midlands Trains to East Midlands Railway as two-car units. The funding will also expand seat and bike reservation services and improve communication and signage, with better highlighting of luggage storage areas.