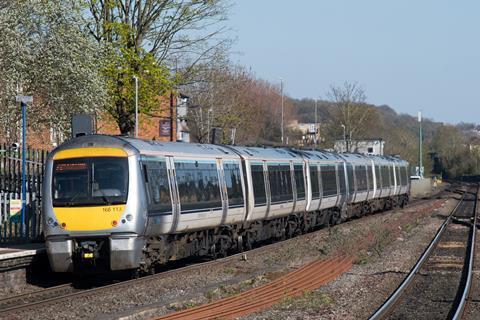 UK: Chiltern Railways is providing additional capacity between Oxford and London Marylebone following the emergency closure of the main line route between Oxford and Didcot on April 3 owing to the structural condition of the southern end of Nuneham Viaduct.
With repairs to the viaduct now expected to take until June 10 at the earliest, from April 17 Chiltern has strengthened 20 services a day on the Oxford – route Bicester Village – London route and added two additional trains.
This has enabled it to provide around 4 944 extra seats on the route every weekday. Additional capacity has been provided by making maximum use of the company's Class 68 locomotives and MkIII hauled coaches, as well as the temporary withdrawal of three West Ruislip trains and changes to the stopping patterns of other services.
These arrangements are expected to continue until at least June 9, assuming Network Rail is able to meet its target to reopen the line across Nuneham Viaduct the following day.
Hauled coaches retained for now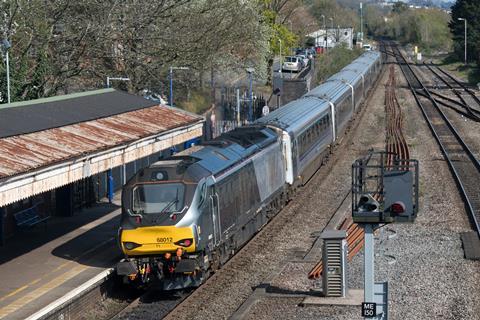 The use of the MkIII sets underlines their value to Chiltern. The six-coach trains provide much-needed capacity, especially in the peaks where demand for seats has returned, particularly from Tuesday to Thursday.
The MkIII sets are also vital for maximising capacity for special events — over 40 have taken place at Wembley Stadium, which is adjacent to the Chiltern Main Line, in the last year — and are also a key part of service enhancement plans when the West Coast Main Line is closed between the West Midlands and London.
In addition, industry sources report that a higher than usual number of Class 16x DMUs have been out of service awaiting repairs, exacerbating the need for the retention of the loco-hauled sets.
Despite this, the company has come under pressure from the Department for Transport to remove the MkIII sets from service as a cost-saving measure; with DfT unable to identify any alternative rolling stock and following intensive discussions, Chiltern is understood to have received permission to keep them in service until at least May 2024.
The company has however announced that it will be reducing the number of services between Kidderminster and London Marylebone from the May timetable change. These are usually worked by loco-hauled sets which are currently stabled and serviced overnight at a light maintenance facility at Stourbridge Junction.
Demand for the trains through to London is often in the low single digits, and it is felt that there is sufficient capacity on West Midlands Railway services for local passengers between Kidderminster and Birmingham services, with connections into London trains for those wishing to head on to the capital.