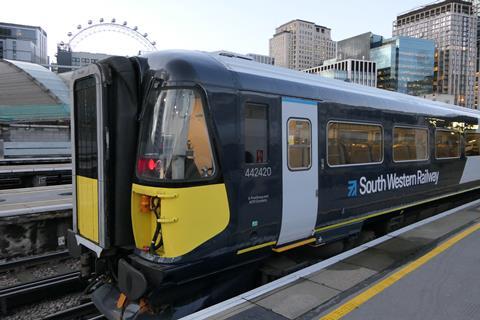 UK: South Western Railway has awarded DB ESG a turnkey contract for the design, approval, supply, installation and testing of 36 drivers' desk panels for 18 Class 442 EMUs.
The panels are required for the re-tractioning of the units, which will involve considerable alterations to the in-cab controls including the removal of the brake system pressure gauge.
DB ESG has subcontracted panel construction to Swiss company EAO, which will supply pre-assembled units with switches and indicators.