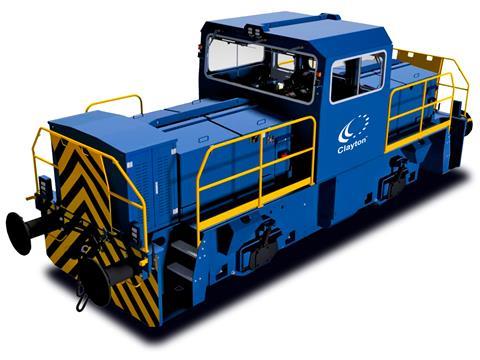 UK: Clayton Equipment says it is expecting worldwide interest in its CB45 battery shunting locomotive, designed as a smaller model offering 'significant benefits' over larger counterparts in the range including quieter and emission-free operation.
The manufacturer said battery traction is becoming increasingly attractive, as the performance and costs of the technology have significantly improved in recent years.
The 45 tonne 0-4-0 centre-cab locomotive is based on a proven design. The large battery and regenerative braking function provide a range of up to 450 km unladen and 16 km hauling 1 200 tonnes. The loco can haul up to 3 000 tonnes, limited by the coupler. Other features include CCTV and remote control operation.
Higher tractive effort options are available, including the 50 tonne CB50 variant.