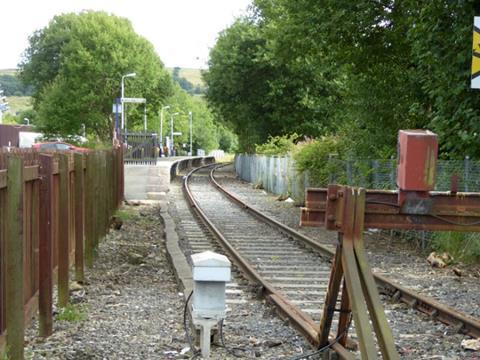 UK: Rail minister Chris Heaton-Harris has confirmed that investigations have been commissioned into the proposed reinstatement of the 19·3 km Colne – Skipton 'missing link' connecting east Lancashire and west Yorkshire.
Heaton-Harris told Hyndburn MP Sara Britcliffe in early May that Department for Transport officials had been instructed 'to bring forward specific proposals' for further work, under the Develop stage in the Rail Network Enhancements Pipeline, where the project had previously been classified as 'Decision to Initiate'.
The investigation will focus on 'establishing if the capital costs can be very substantially reduced and reviewing the passenger demand forecasts and service options', Heaton-Harris explained.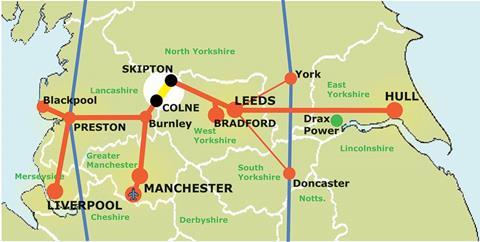 DfT will also look at the gauge enhancement measures necessary to increase rail freight capacity on trans-Pennine routes including the Copy Pit line between Accrington and Todmorden, in conjunction with proposals for a rail freight terminal on the site of the demolished Huncoat power station near Accrington.
Welcoming the news, Britcliffe told local media that she was 'very excited that the government are moving forward with proposals to reinstate the Skipton – Colne railway', suggesting this could provide 'business opportunities across the two counties'. Pendle MP Andrew Stephenson, who serves as Minister for HS2 at DfT, also said he was 'delighted' that the proposal had 'taken a step forward'.