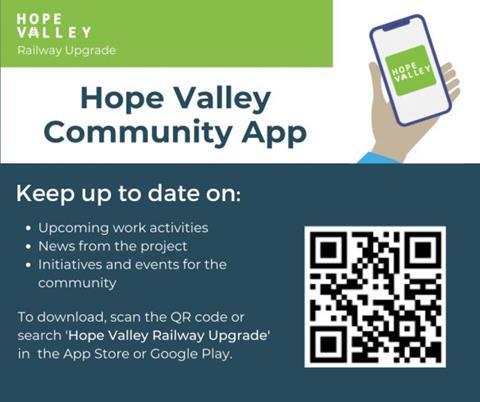 UK: The VolkerRailStory joint venture has launched a community app developed by Site Podium to keep local residents and passengers up-to-date on the Hope Valley Railway Upgrade works between Manchester and Sheffield.
The app will provide regular updates to people living and working near the construction sites, allowing for a better understanding of the work. Users can choose to be notified of upcoming construction dates, project milestones, and job vacancies, as well as community and environmental initiatives.
The app also contains contact and feedback sections for questions and allows for enquires to be sent directly to the project team, which can be answered in real time.