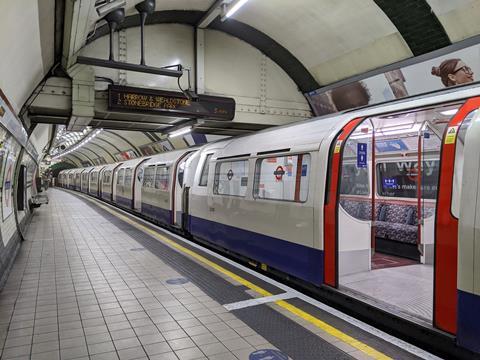 UK: Hitachi Rail's planned €1·7bn acquisition of Thales' Ground Transportation Systems business would not result in a substantial lessening of competition in the UK communications-based train control market, the Competition & Markets Authority says in an update of its provisional conclusions on the transaction.
The announcement on August 23 does not change CMA's provisional assessment that the merger is likely to lead to a substantial lessening of competition in the main line digital signalling market.
The CMA's assessment focused on the likely competition to resignal London Underground's Bakerloo and Piccadilly lines. CMA originally believed that Hitachi was one of a limited number of suppliers with the capabilities to challenge Transport for London's current suppliers Thales and Siemens Mobility. However, CMA now says new evidence suggests that Hitachi would not be a credible bidder in the near to medium term.
CMA notes that London Underground resignalling projects are more challenging than on most other metro networks, and TfL attaches particular importance to proven experience. Most of Hitachi's relevant CBTC projects have yet to be completed, and are smaller and less complex than the upcoming London schemes.
Responding to the CMA's announcement, a Hitachi Rail spokesperson said 'we will continue to work closely with the CMA to agree the best possible mitigations and an appropriate way forward. The planned joint organisation will offer greater innovation and capability to customers and passengers, and further improve transportation in the UK, Europe and globally.'
The CMA expects to issue its final report on the proposed transaction by October 6.