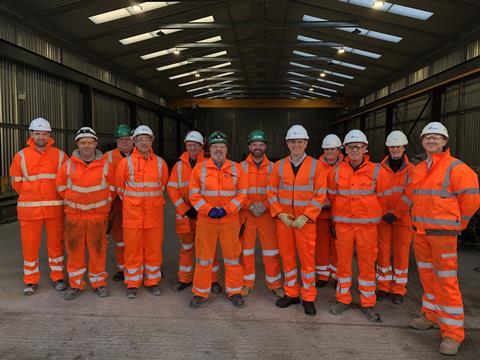 UK: Cemex has completed a 'significant' investment to increase the capacity and capabilities of its concrete switch and crossing bearer plant at Somercoates in Derbyshire.
The expansion will enable the site to produce an additional 18 000 linear metres of bearers every year.
The existing stressing frames have been relocated into a new building, which has a crane for moving products. This has freed up space in the main building for a 50 m twin cell rail bearer mould, with space for further expansion when it is needed.
The site can also now produce heavily engineered, low volume complex sleepers for specialist applications.
'The investment into our Somercotes site is crucial to ensure we can improve our service to our rail customers and continue to meet increasing demand', said Damien Allen, Director Building Products, Precast & Modular. 'We are now looking to expand the team to provide further support, and are excited to see how we can grow this area of our business over the coming years.'