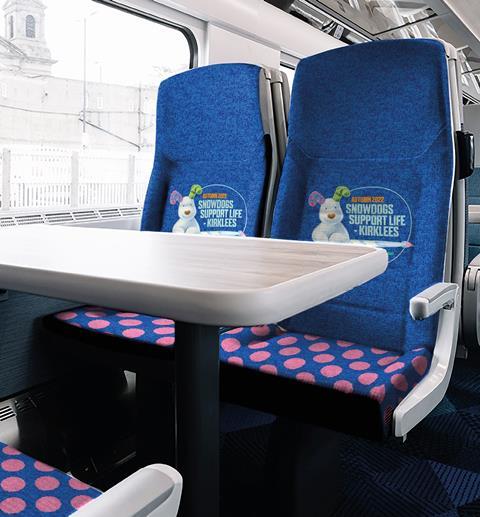 UK: TransPennine Express has used Camira's digital printing process for a campaign to promote a good cause through graphics on some of its train seats.
The textile manufacturer's digital printing offering can quickly and flexibly produce small volumes of material with complex colour schemes, making it viable for promotional campaigns to be launched on just a few seats and for limited periods.
The TPE campaign is promoting the Snowdogs Support Life art trail in Kirklees during and September and October, which is raising funds for The Kirkwood, a hospice which supports people with life-limiting illnesses.
Siemens Mobility, Grinsty Rail, Camira and TransPennine Express provided their services free of charge.
'All the money raised by the art trail goes to a brilliant cause, and we hope this specially commissioned fabric will help to promote it to commuters', said Camira CEO Alan Williams.