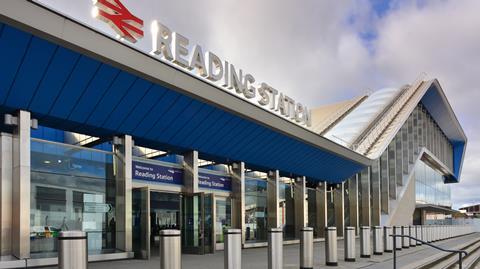 UK: Real-time data on Reading station's energy usage is to be fed into a digital twin in a project which aims to improve the station's energy performance and cut its carbon emissions by up to 20%.
The project is being undertaken by Network Rail with Atkins and Cardiff University's Computational Urban Sustainability Platform
CUSP is being used to model the effects of energy efficiency measures including improved lighting controls – such as dimming when an area of the station is not in use – and turning off machinery including escalators when not required.
Data from sensors at the station will be combined with information on passenger numbers and behaviours to understand how potential energy savings might impact station users' safety and experiences.
In the longer term it is hoped that the system could be utilised across the national rail network.
Nick Tune, Technical & Technology Director at Atkins, said digital twins are 'giving us the information needed to not only identify opportunities to improve an asset's energy performance but to interrogate future scenarios, explore further recommendations and tell us how those interventions will work with an unprecedented degree of certainty.'