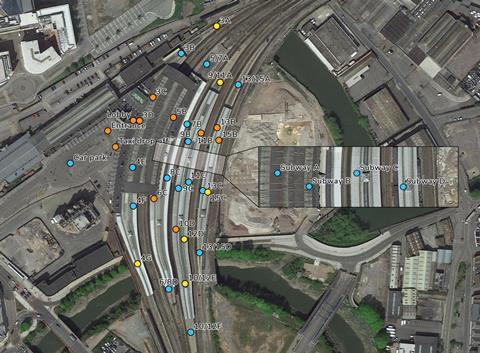 UK: Real-time air quality sensors and a digital twin of Bristol Temple Meads have been used to investigate potential measures to improve station air quality.
Atmo Technology's internet-of-things sensors were used to collect real-time air quality measurements and feed data into the digital twin developed by consultancy Frazer-Nash.
'The digital twin was developed using computational fluid dynamics simulations, based on the geometry of the station and surrounding buildings', said Holly Schneeberger of Frazer-Nash, who developed the digital twin. 'It included 32 unique sources of pollution, from trains at platforms to the taxis at the rank outside. The digital twin was used to develop station-wide risk maps, highlighting the areas most at risk of poor air quality, and the role played by specific emission sources.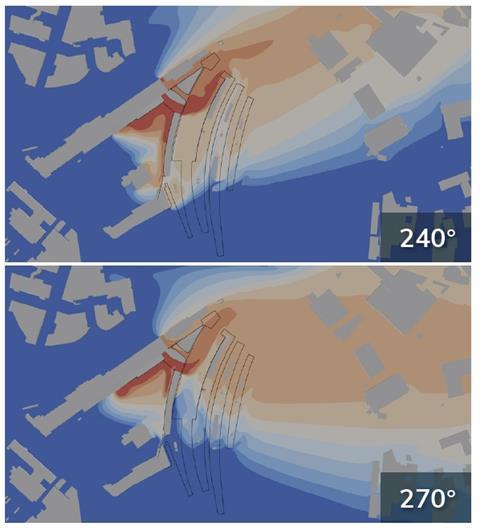 'The digital twin was then used to assess the effectiveness of potential air quality mitigation measures for the station. The mitigations were simulated by removing or modifying the levels of pollutant sources, allowing the digital twin to predict the air quality across the station if the mitigation measures had been implemented.
'As it can be very costly to implement air quality mitigation measures — and extremely difficult to demonstrate the benefit that these measures will have before significant capital investment — the ability to quantify the benefit before significant capital outlay is a huge benefit to the rail industry in tackling air quality.'
The work was undertaken with funding from the Department for Transport's First of a Kind innovation initiative.