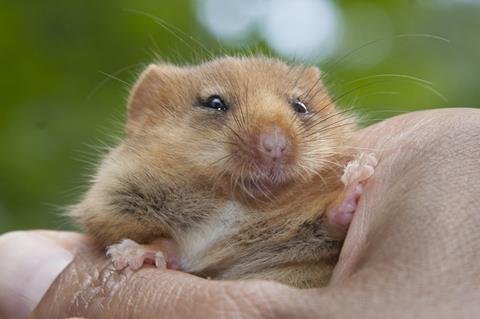 UK: Network Rail is to build a bridge to enable endangered hazel dormice to cross the railway between Lancaster and Barrow-in-Furness.
This is part of efforts by charity People's Trust for Endangered Species to establish new hazel dormouse populations to tackle a 51% decline in their numbers since 2000.
The £40 000 project involves fitting a 12 m long shielded tree-top structure manufactured by wildlife bridge specialist Animex onto the side of an existing overbridge to provide protection from predators.
Ecologists are also looking at how to improve the railway embankment to encourage dormice to use the new bridge.
'This year dormice made a welcome return to Lancashire when we reintroduced 30 individuals to the Arnside and Silverdale Area of Outstanding Natural Beauty. This new population has got off to an excellent start as we know at least 12 litters were born this year', said Ian White, Dormouse & Training Officer at PTES.
'We hope that this new bridge will enable two neighbouring populations to create a local metapopulation in the area, which will really to help bring this rare and beautiful species back from the brink.'