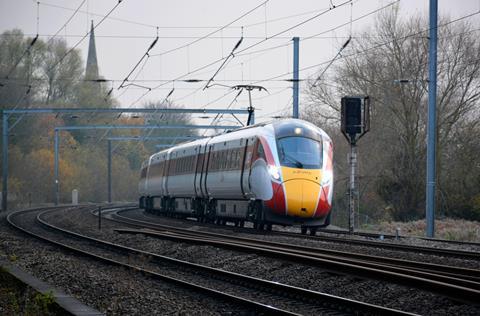 UK: Network Rail has been authorised to spend £350m on preparatory works for the installation of ETCS Level 2 on the southern section of the East Coast Main Line, the Department for Transport announced on June 22.
The money will come from a £450m allocation which was ring-fenced in 2016 to support the infrastructure manager's Digital Railway programme. Release of the money follows DfT approval in January of the Outline Business Case for the East Coast Digital Programme and the appointment in March of Siemens Mobility and Atkins as technical and programme management partners.
The initial ECDP package focuses on the 160 km southern section of the ECML between London King's Cross and Stoke Junction, south of Grantham. Much of this will see the existing lineside signalling removed by 2029, although the Peterborough area and the tracks north to Stoke will be dual-equipped to accommodate non-fitted trains.
Some of the approved funding is being used to support development of the Final Business Case for the ECML resignalling. It will also support the long-term deployment plan, which would see NR rolling out digital signalling on 'further routes including sections of the West Coast Main Line, Midland Main Line and Anglia from 2026'.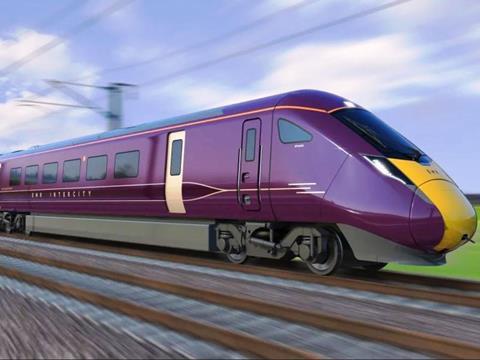 DfT says £12m will be used to fund the equipping of 33 Hitachi bimode trainsets now on order to operate inter-city services on the Midland Main Line. 'First in Class' development work has already started for retrofitting ETCS onboard equipment to passenger trains and freight locomotives which use the ECML, although LNER's Hitachi-built Class 800 Azuma trainsets and GTR's Siemens Class 700 and 717 EMUs were equipped from new.
'As the country recovers from Covid-19 we want to speed up our economy and reap the benefits of new transport technology', said Secretary of State for Transport Grant Shapps. 'Giving drivers technology fit for the 21st century will boost train performance, cut delays, improve safety and support the supply chain.'
ECDP Programme Director Toufic Machnouk said 'today's announcement is a big step towards transforming the network for the millions of passengers that use the East Coast Main Line and a welcome endorsement of the partnership approach that the rail industry has adopted to deliver Britain's first inter-city digital railway. The funding detailed by the Secretary of State is very significant and will enable the vital building blocks needed to build a modern, right time railway.'
He explained to Railway Gazette that the approval covered 'other items like the long-term deployment plan and the EMR trains, which are not directly East Coast but all part of the same digital agenda'.