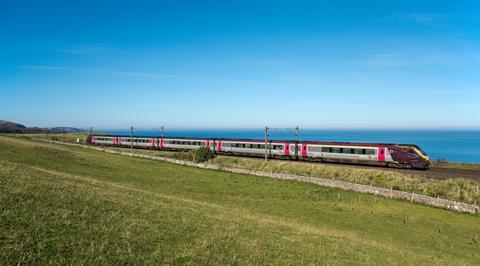 UK: As part of its £1·2bn East Coast Upgrade programme, Network Rail has awarded a £216·2m contract to the Rail Electrification Alliance for the long-awaited strengthening of the 25 kV 50 Hz traction power supplies on the northern section of the East Coast Main Line between Doncaster and Edinburgh.
NR's alliance with VolkerRail, J Murphy & Sons, Jacobs, Systra and Siemens Mobility has been working on the ECML Power Supply Upgrade for five years. Work on the £237m first phase south of Doncaster was completed in 2017, ahead of the introduction of Hitachi-built Azuma trainsets by LNER under the Intercity Express Programme. Improvements included the installation of seven new substations and the replacement of 11 others, along with the construction of a 400 kV National Grid supply point at Essendine. A feeder station was subsequently added at Potteric Carr near Doncaster to feed both the Hitachi depot and the adjacent main line.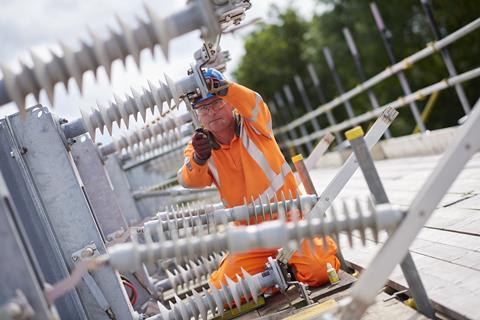 The Department for Transport has now approved the funding for the second phase of the work, which is scheduled to be completed by the end of Control Period 6 in 2024. This includes a new feeder station at Hambleton in Yorkshire and another at Marshall Meadows close to the Scottish border, where some bi-mode trainsets currently have to operate in diesel mode due to a shortage of power.
According to NR's Principal Programme Sponsor Ed Akers, the PSU2 works to be completed over the next four years are 'a vital element of the East Coast Upgrade programme', which will 'ensure the route has the electrical power capacity to deal with future passenger volumes' and support planned timetable enhancements.
Services on the route are due to be further increased next year, with First Group-owned East Coast Trains procuring 200 km/h electric trainsets from Hitachi to operate a London – Edinburgh open access service from autumn 2021.