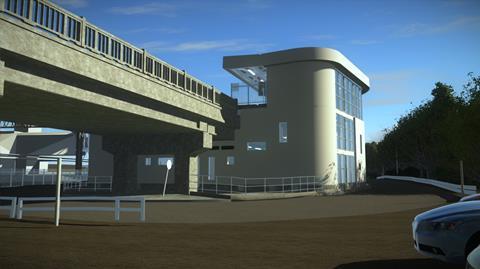 UK: East West Railway Co has called tenders for the provision of rolling stock for use on future passenger services between Oxford, Milton Keynes, Aylesbury and Bedford.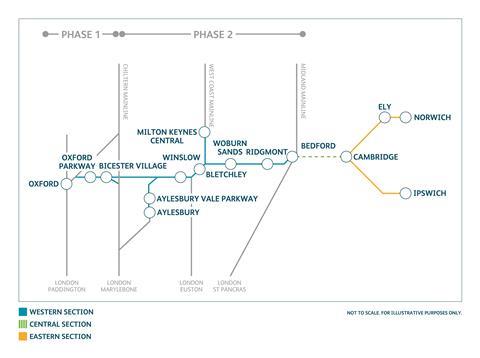 The Oxford to Cambridge railway promoter is seeking bids to supply a fleet of 12 or 14 three-car 'self-powered' multiple-units for this section.
The units should be equipped for use with ETCS Level 2 and capable of driver-controlled operation. They would be supplied under an agreement including a full maintenance package which would run for four years, with an option to extend for a further two years.
EWR said its decision to seek self-powered units followed 'months of extensive market analysis and engagement with the industry'. Self-powered trains would enable services on this section of the corridor to be launched as quickly as possible, and would provide 'valuable time' to explore a wider range of 'green energy' technologies for future fleets.
The aim is for the corridor to be a 'net zero carbon railway' when services start running through from Oxford to Cambridge, which is envisaged by the end of the decade.
The contract would allow for a smooth transition to electrification, should this be chosen as the long-term traction option.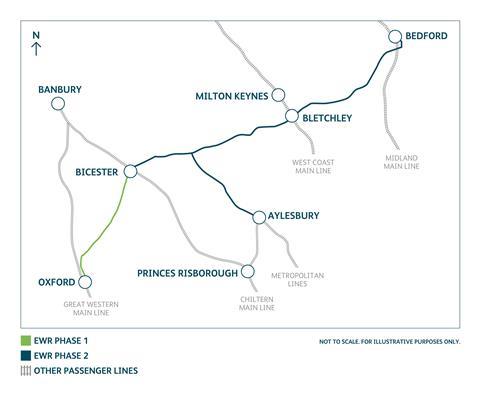 'Local communities have told us they would like us to get on and give them the connectivity they so desperately need, and they also want us to deliver a railway that cares for the environment', said EWR Chief Executive Simon Blanchflower on March 9. 'Aa short-term approach at this stage in the project is the best way to help achieve this aim.'
In February the government approved a Transport & Works Act Order granting legal powers for the required track and signalling upgrades between Bicester, Bedford, Aylesbury and Milton Keynes, including reinstating a disused section of railway between Bletchley and Claydon Junction.
The planned service on this section of the corridor would have two trains/h each way between Oxford and Milton Keynes, one train/h each way between Oxford and Bedford, and one train/h each way between Milton Keynes and Aylesbury.