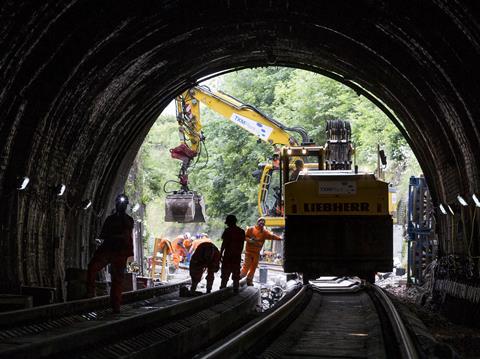 UK: Scottish Cabinet Secretary for Transport, Infrastructure & Connectivity Michael Matheson has approved £15m of funding for the detailed modelling of infrastructure options for the Edinburgh Waverley Western Approaches enhancement project.
The intention is to deliver capacity and performance improvements on a critical part of the network where a late-running train can cause significant knock-on effects.
The core proposal is to build a west-to-south chord near Dalmeny, and use part of an existing freight spur to provide an alternative connection between the Edinburgh – Glasgow and Edinburgh – Aberdeen main lines. The Almond Chord would bypass the flooding-prone Winchburgh tunnel, and could also enable some trains to and from Glasgow to serve Edinburgh Airport.
Three options are to be studied:
a new chord with flat junctions at each end;
a new chord with a grade-separated Almond Junction;
a new chord with grade-separation at both Almond Junction and Winchburgh Junction, where the freight spur rejoins the Edinburgh – Glasgow main line.
'With Edinburgh being a key economic driver for the country, a reliable train service is essential for commuter and business travel', said Matheson on October 4. 'It provides confidence to businesses and commuters alike, that rail is the best option for their journey and thus enables the continued growth and prosperity of the city.'