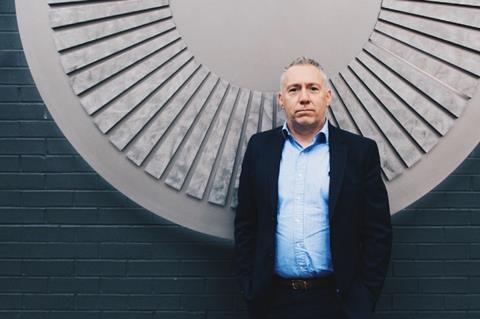 UK: French engineering group Egis says it has realised its ambition of becoming a key player in the UK rail and infrastructure market, following the acquisition of a majority shareholding in CPMS TOPCO and its operational arm Collaborative Project Management Services Ltd.
Egis has been involved in several major programmes in the UK including London Underground modernisation, Midland Metro extensions, signalling enhancements and HS2 consultancy, as well as working on the Cambridgeshire Autonomous Metro concept and West Yorkshire transport plans. It said the acquisition of CPMS on February 5 would strengthen its position and give it larger and more diverse portfolio of expertise.
Strategic and developing market
'The British market is a strategic and developing market with significant potential and many projects to come, whether in the field of urban or rail transport', said Olivier Bouvart, CEO of the Egis rail business.
'This acquisition is a great opportunity to extend our strengths in the UK and Ireland and thus allow Egis to expand in this market. We are delighted to welcome the CPMS employees into our group and I am convinced that the synergies generated will enable our companies to develop further on the British market and worldwide.'
Two-fold return
CPMS was established in 2012 to provide project management services for electrification works, and has grown into a multi-disciplinary business offering a range of professional, asset management and engineering services in the rail, aviation and highway sectors. It now has more than 70 staff and a turnover in excess of £8m.
In 2018 YFM Equity Partners funded a management buy-out with a £4·5m investment from its first buyout fund, and has generated a two-fold return though the sale to Egis.
'We recognised CPMS's potential as a firm with an excellent reputation for delivering complex project management programmes, and were confident that we could really add value', said YFM portfolio partner Jonathan Simm. 'CPMS has established itself as a market leader in this specialist field and I believe it has a bright future ahead. It's also great news for our investors that we have achieved such a healthy return in just two years.'
CMPS CEO Mat Baine said CPMS had seen strong growth, and had worked with YFM 'to form a strategic vision which we are now starting to implement with the aim of generating annual turnover of £20m by 2025'.
The acquisition by Egis would 'strengthen our existing portfolio in the UK, whilst it also creates a platform for our workforce to further develop their careers by accessing worldwide opportunities'.
YFM and the management team were advised by Gateley plc and Quantuma. Nash & Co originated the transaction and provided financial advice to Egis.