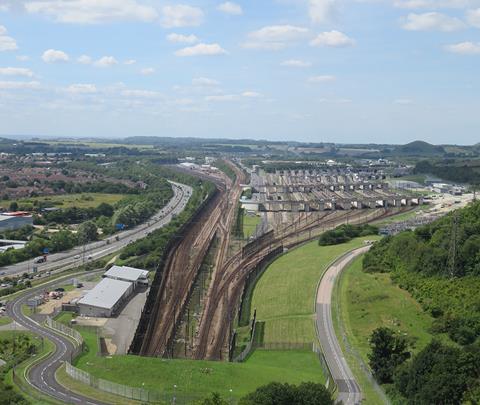 UK: Channel Tunnel concessionaire Eurotunnel is among the eight companies which have been appointed to a government procurement framework enabling them to bid to bring critical goods including medicines into the UK after its departure from the European Union.
The framework is intended to speed up procurement processes, and will be in place for the next four years.
The first competition was launched on September 20, with operators able to bid for freight capacity contracts starting on October 31, the day the UK is scheduled to leave the EU.
The companies involved are Brittany Ferries, DFDS, Irish Ferries, P&O Ferries, Seatruck and Stena, as well as Air Charter Services and Eurotunnel. The Department for Transport said they had been selected using 'strict criteria, including proven capabilities and experience of freight operation'.
The competitions will focus on ports and terminals away from areas where disruption is thought most likely to occur following Brexit, and so Dover, Calais, Dunkerque, Boulogne, Folkestone, Coquelles and Barking are not included.
'Preparations to leave the EU on October 31 are continuing at pace and we will do whatever it takes to ensure the flow of life-saving medicines into the UK', said Secretary of State for Transport Grant Shapps on September 20. 'This framework guarantees long-term national resilience and I'm confident the combined expertise of these high quality and experienced firms appointed to the framework will ensure we are ready for Brexit day and beyond.'