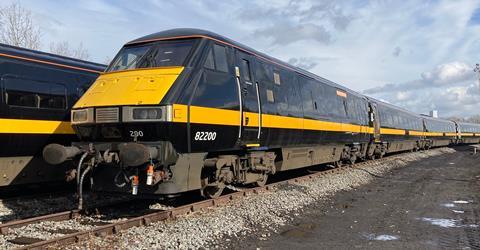 UK: Transport for Wales has purchased a batch of 30 refurbished Mk IV inter-city carriages to operate its Swansea – Manchester route from December 2022, replacing the current Class 175 DMUs.
Displaced from the East Coast Main Line by the introduction of LNER's Azuma Class 801 electric trainsets, the 26 coaches and four driving van trailers had been fully refurbished to operate the planned Grand Central open access service between Blackpool and London Euston. That project was abandoned as a result of the impact of the coronavirus pandemic. TfW has acquired the stock with funding provided by the Welsh Government.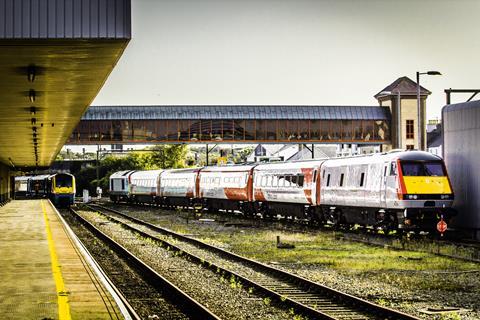 TfW Rail had already acquired Mk IV trainsets to expand its Cardiff - Holyhead inter-city service, each formed of four coaches and a driving van trailer. These will operate with Class 67 diesel locomotives, replacing the Mk III coaches previously used.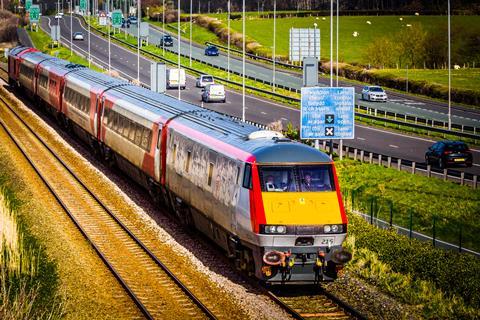 These trains had been on test for some time, and they finally entered revenue service on June 7, starting with the 05.34 departure from Holyhead which arrived in Cardiff at 09.58. Minister for North Wales Lesley Griffiths, who travelled on the first southbound train, said 'the introduction of these high-quality trains is another positive step towards encouraging more people back on the train on this popular route by providing them with a more enjoyable experience'.
The former Grand Central vehicles are to be formed into four five-car trains for use on the Swansea – Manchester route. The push-pull trainsets will include first class accommodation and a buffet car providing an enhanced food and drink offer, as well as accessible toilets, wheelchair spaces and and priority seating. Free wi-fi will be available throughout the trains.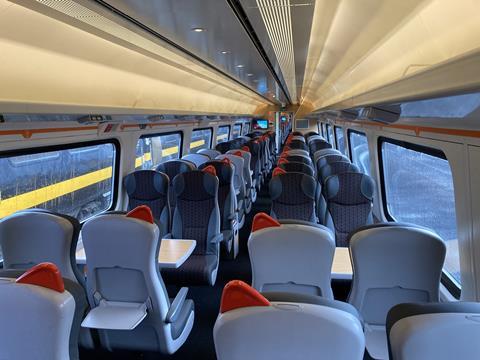 'We're continuing with our plans to transform transport across our network and improve the customer experience', explained Transport for Wales CEO James Price. 'Today, we've introduced Mk IV carriages on our north-south Wales route that will improve the service. And I'm delighted to announce our plans to introduce more premium inter-city carriages to our network within the next two years. The Swansea – Manchester route is one of our most popular, providing key links between the cities of south Wales and northwest England. By introducing these high-quality trains, we're recognising its importance as an inter-city route and providing a more attractive alternative to travelling by car.
'The investment in high-quality trains demonstrates we're going above and beyond our original commitment to transform the Wales & Borders rail service and deliver a world-class service for our customers throughout our network, including on the Heart of Wales and west Wales routes where we're upgrading our original plans.'