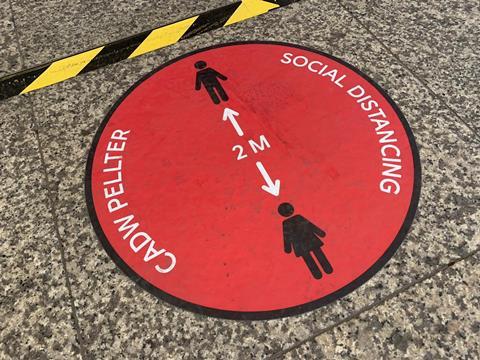 UK: The Welsh Government has announced that three-layer face coverings will be mandatory on public transport in Wales from July 27.
Face coverings are already mandatory on trains in England, Northern Ireland and Scotland.
Speaking at the daily Welsh Government coronavirus briefing, First Minister Mark Drakeford explained 'our decision to make face coverings mandatory on public transport is a combination of the fact that we know as the economy gets back into operation more people will need to use public transport to go to work and for other purposes, and when more people need to use confined spaces then additional protections need to be introduced in order to overcome the fact that 2 m social distancing will not always be possible'.
Advice regarding train travel in England has been slightly relaxed to tell people to only use rail if a journey if 'necessary', but Welsh Government guidance currently remains that only essential journeys should be taken by train: 'please use public transport if it's your only option for essential travel and don't make unnecessary journeys or travel if you have any coronavirus symptoms'.
The advice also notes 'three-layer face coverings could help provide some control of coronavirus in specific circumstances but they don't replace the need for physical distancing or washing your hands regularly'.
There is currently no indication that the Welsh Government will follow the English social distancing rule change which has seen a move to '1 m plus' for social distancing on trains now that face coverings are mandatory. The Welsh Government website continues to state 'the law in Wales will continue to make the 2 m distance the default position because that is the safest way to protect people's health'.