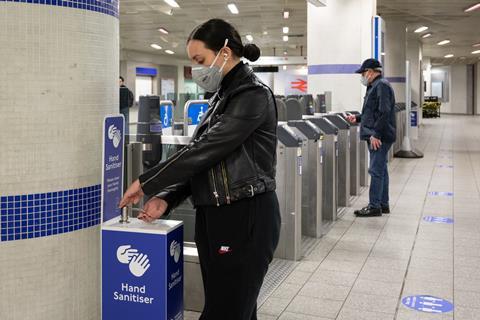 UK: The government has announced that operators of public transport services including trains, trams, buses, coaches, ferries and aircraft in England will be asked to make the wearing of non-medical face coverings a requirement for passengers from June 15.
The rules for trains will be implemented under the National Rail Conditions of Travel, with operators be able to 'refuse travel or issue penalty fines' for those who fail to wear a face covering, in a similar way to the rules on ticketing. British Transport Police will also support implementation.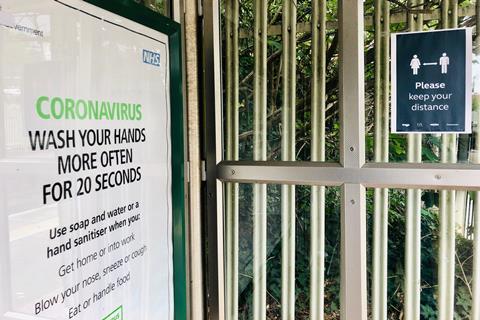 The move followed steps taken in other countries, and there would be exemptions for some children, Secretary of State for Transport Grant Shapps said during the government's daily coronavirus press briefing on June 4.
'It means the kind of face covering you can easily make at home', Shapps said. 'The evidence suggests that wearing face coverings offers some, albeit limited, protection, against the spread of the virus.'
A government source said that as well as stopping asymptomatic people from passing the virus on to others, masks would 'act as a visible reminder' of the need for measures such as social distancing and handwashing.
The government said it would also work with operators to ensure staff are provided with and wear face coverings where appropriate for their role.
Response
Network Rail Chairman Sir Peter Hendy told the press that he did not foresee rail staff having to police the rules. 'This is about people being sensible', Hendy said. 'People do what they are asked as long as what they are asked to do is sensible.'
I'm wearing on for my journey home - all the way to the front door? Hope everyone else will too. Peter pic.twitter.com/F0eti3j84N

— Sir Peter Hendy CBE (@SirPeterHendy) June 4, 2020
Watchdog Transport Focus reported that a survey it had undertaken found that 63% of people said they would not be happy using public transport unless passengers were required to wear face coverings.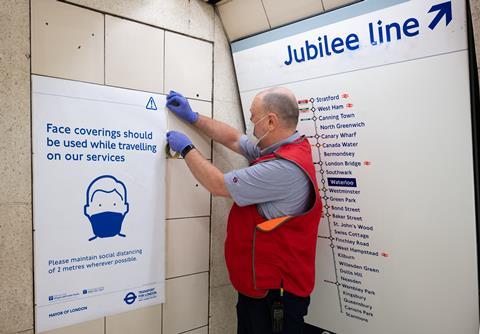 'The government's decision will provide welcome clarity and will boost pressure on others to cover up', said Chief Executive Anthony Smith. 'Passengers will now need clear information on where best to find a face covering, if they will be handed out at stations and if they will be turned away if they aren't wearing one.'
From June 8 Transport for London will pilot the temporary distribution of free face coverings at a selection of busier London Underground and bus stations. It is also working with retail tenants to help make more face coverings available.
This builds on a 'far-reaching' communications campaign it has undertaken to encourage the use of face coverings, including posters, radio and other advertising, announcements and 'millions' of e-mails. It estimates that between 30% and 50% of passengers are now using face coverings.
General Secretary of the TSSA union Manuel Cortes said Shapps' announcement was 'a welcome step by the government which will lower the transmission of this deadly virus'. However, 'it is also important to stress that people must not interpret the use of a face covering as a licence to breach social distancing measures'.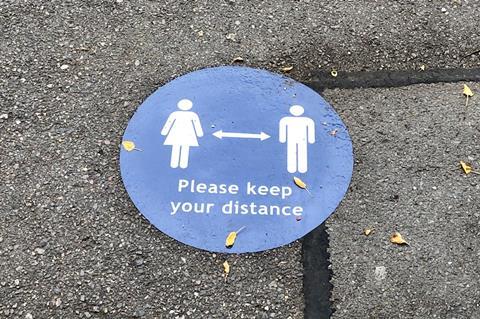 RMT General Secretary Mick Cash said there was 'a real danger that the government and the Rail Delivery Group are sending out a signal that as long as you cover your face you are safe to ‎head back onto the tubes and trains regardless of whether you are an essential worker making an essential journey.'
Cash said 'it is also clear that the government and industry bosses are expecting our members to police this policy. That will put over-stretched rail workers right in the front line once again and will leave them at risk of being abused, assaulted and spat at by aggressive passengers refusing to comply. This policy must be properly risk assessed with staff fully protected.'