UK: The first of five Class 484 electric multiple-units for the Isle of Wight was delivered to the island on a Wightlink ferry from Portsmouth to Fishbourne on November 19.
The Class 484 EMUs are being produced by Vivarail using D78 vehicles formerly used on London Underground's District Line, and are expected to enter service on the 13·7 km Island Line route in spring 2021.
They will replace the existing Class 483 small-profile ex-London Underground vehicles which have been in service on the island since the late 1980s. These are now 82 years old and life-expired.
Some footage from today as the Class 484s make their way on and off the ferry. A lot of thought and planning goes into carrying heavy loads like this - well done to all involved! 👍 pic.twitter.com/QD9y4XIAGX

— Wightlink Ferries (@wightlinkferry) November 19, 2020
The Class 484s will feature free wi-fi, onboard passenger information, charging sockets and wheelchair spaces.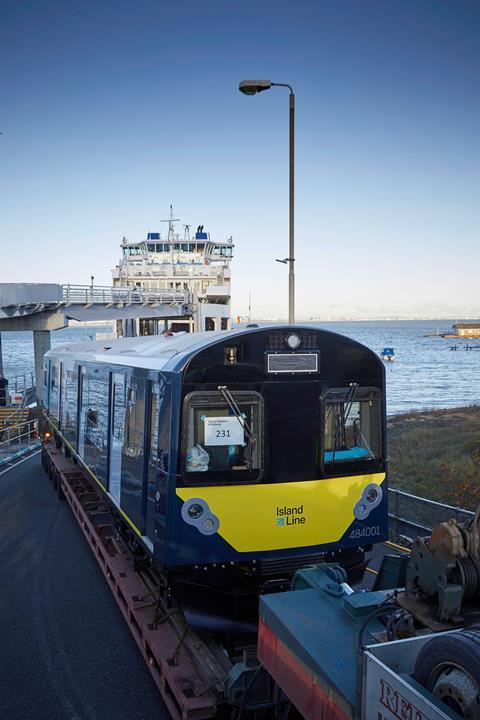 'Island Line customers are going to notice a real improvement with the introduction of this new fleet', said Mark Hopwood, Managing Director of operator South Western Railway. 'The Class 483s have proven to be the workhorse of the railway, but these newer trains will help modernise the rail experience on the Isle of Wight for years to come. This is the first major step towards a better railway for the island, and we are now only a matter of months away before the trains enter service.'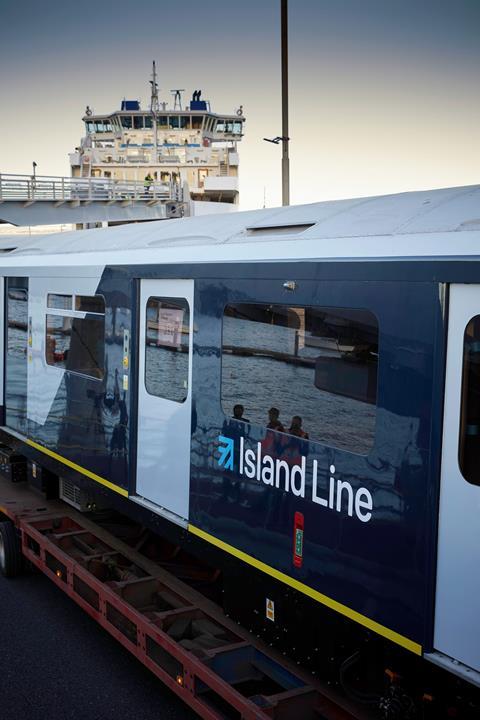 The trains form part of a wider modernisation of the line, which includes the restoration of a passing loop at Brading to permit the operation of a 30 min interval service instead of a 20 or 40 min frequency; track works to improve ride quality and adjustments to platform heights to improve accessibility.
In order to complete these works, the line be closed from January 4 to March 31 2021, with replacement buses operating.
Rail Minister Chris Heaton Harris said 'passengers on the Island Line will benefit from the new fleet's more comfortable and reliable services, whilst still being able to enjoy the unique charm that has become a hallmark of the island's railway.'