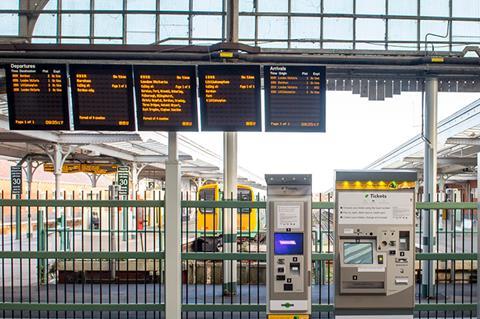 UK: Further details have been announced of the Flexi Season tickets valid for eight days of travel in a 28 day period. The paperless tickets are aimed at commuters who travel at peak times on two or three days a week, and will go on sale on June 21 for travel from June 28.
Announced along with the government's Williams-Shapps Plan for Rail, the Flexi Season tickets are intended to reflect changes in working habits which are expected to be accelerated as a result of the increase in home working during the coronavirus pandemic.
Flexi Season tickets will be supplied as either a smart card or barcode product, depending on operator, and sold through an operator's website or app.
Tickets will be added to the smart card through the app or by tapping on a station ticket gate or card reader, and barcodes delivered as a PDF attached to an e-mail, which can be stored in your phone wallet or to an app.
The tickets will be act as day passes allowing unlimited travel between two named stations from the time of activation until 04.29 the next morning. Starting, ending or breaking the journey at any station on the permitted route will be allowed, and they will valid on any train operator unless otherwise specified.
The Flexi Season ticket will be priced between an Anytime Day Return and a 7 Day Season. They will only be available for standard class travel, there will be no child or off-peak versions, and journeys within the London zonal fare area will not be available. 16-17 Saver and Job Centre Plus Travel Discount Card holders will get 50% off, but no other railcard or group discounts will apply.
If someone does not make all eight journeys within the 28 days, they will be able to request a refund for the remaining day passes before the expiry date. This will be calculated from the difference between the price paid and the cost of an Anytime return ticket for each day used, with an administration fee of no more than £10.