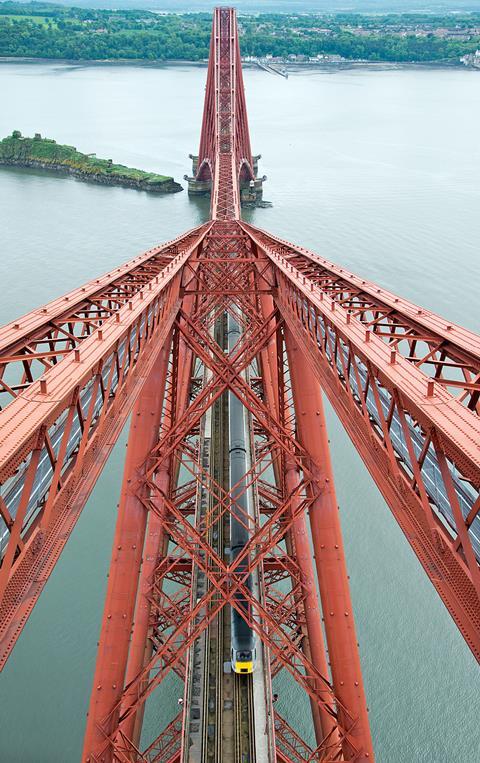 UK: The Network Rail-led project to create a Forth Bridge tourist attraction with a visitor centre and walkway tours has been put on hold as a result of the Covid-19 pandemic.
The experience was expected to be similar to the Sydney Harbour Bridge Climb. It was estimated that 85 000 visitors a year in groups of up to 15 would join 2½ h tours of the south cantilever and access a 112 m high viewing point at the top of the bridge.
The visitor centre was expected to create between 35 and 40 jobs, with profits to be reinvested in maintaining the structure.
Planning permission was granted by City of Edinburgh Council in March 2020. Network Rail had drawn up a shortlist of contractors for the £10m project, and the announcement of a preferred bidder had recently been described as imminent.
Network Rail says it is still committed to opening the bridge to visitors, and will continue to develop the project so that it can return to it when the time is right.
In 2013 Network Rail announced another proposal to create visitor facilities at the north end of the bridge, with groups reaching the top of the north cantilever via a lift, and this also remains part of the long-term plan.