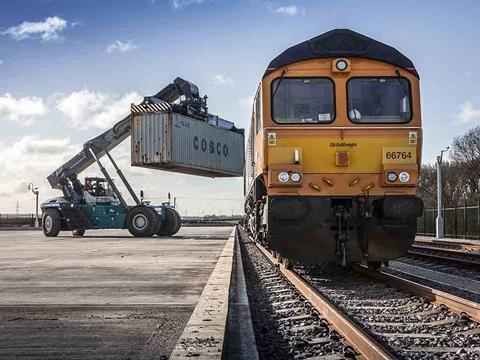 UK: GB Railfreight has signed a contract to lease a further 52 WH Davis Ecofret2 three-section container wagons from VTG Rail UK.
The announcement on June 10 follows a previous agreement covering 32 Ecofret2 wagon sets, which are due to enter service in 2020-21.
Ecofret wagons are designed to accommodate more containers in a given train length than previous designs, avoiding the empty spaces between containers which cause increased turbulence and thus higher fuel consumption.
They are fitted with track friendly bogies offering enhanced dynamic performance, and will be equipped with VTG's Connect telematics platform to provide GPS-based tracking and condition monitoring.