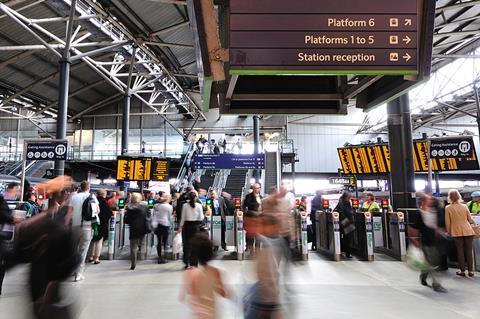 UK: The government has begun consultation on the legislative changes required to implement the Williams-Shapps Plan for Rail. This includes the creation of Great British Railways, a new governance framework, and reform of wider industry structures and processes.
The consultation opened on June 9 and closes on August 4.
Changes
The legislative changes would establish Great British Railways as an arms-length body of the Department for Transport responsible for running the railways safely and efficiently to maximise social and economic value.
DfT would define the strategic vision for rail and other transport services, provide funding in line with wider government priorities and sponsor GBR, while the new agency would lead day-to-day operations within the framework established by ministers. The body's duties and functions will be set out in a Great British Railways Licence, which will require a number of changes from Network Rail's current network licence to reflect GBR's integrated responsibilities across track and train.
Current infrastructure manager Network Rail Infrastructure Ltd will be used as the corporate entity and become the main operating company of GBR, avoiding the need to transfer Network Rail's 40 000 staff and its significant assets and contracts.
GBR will be responsible for procuring and delivering new Passenger Service Contracts, taking over this responsibility from DfT. The contracts themselves do not depend on the legislative changes, and a separate market engagement programme about their details is already underway.
The prohibition on public sector bidders for tendered operating contacts in England and Wales will remain, but direct awards to a public sector operator will be permitted if a contract ends mid-way through a major infrastructure project or reform programme and a short-term direct award to a private operator is considered likely to deliver poor value for money.
Devolved authorities will continue to exercise their current powers and be democratically accountable for them.
A 'governance and accountability framework' will clarify the roles and responsibilities of key organisations, based on other customer-focused regulated sectors.
The existing economic and safety regulator the Office of Rail & Road will continue to have 'robust' powers to monitor and enforce the governance framework, with a new duty to facilitate the furtherance of GBR policies on access to the railway.
There will be a new role for Transport Focus, which will become a 'passenger champion' and be tasked with improving accessibility.
There will be an 'open by default' approach to data to support transparency and encourage innovation.
No immediate changes are proposed to safety and standards roles, including those of ORR, the Rail Safety & Standards Board, Rail Accident Investigation Branch and the British Transport Police.
Responses
Secretary of State for Transport Grant Shapps said the plans would 'deliver a rail system that is the backbone of a cleaner, greener public transport system, offering passengers and freight customers a better deal and greater value for money for taxpayers.
'The private sector has played an integral role in improving our railways over the past 25 years. These plans are designed to take the best of the private sector and fuse it with a single guiding mind that can drive benefits and efficiencies across the system as a whole.'
Commenting on the consultation, Railway Industry Association Chief Executive Darren Caplan said it was 'a welcome step forward in the journey to establish Great British Railways', but stressed that 'it is vital that the government avoids a hiatus in current work and decision-making on rail projects, and gets on with delivering these reforms to provide businesses with as much certainty as possible.'
The GBR Transition Team has also published a summary of responses to its consultation on the 30-year Whole Industry Strategic Plan, which is intended to shape a long-term vision of the UK rail sector. A draft strategy is due to be submitted to the government by the end of this year.
Read more about the reform of the UK rail sector in the June 2022 issue of Railway Gazette International magazine.
Websites
We are not responsible for the content of external sites