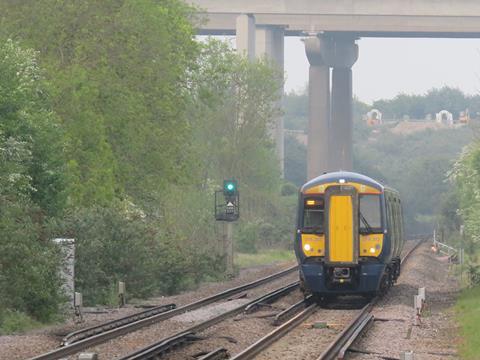 UK: The government has imposed a £23·5m penalty on Govia's London & South Eastern Railway Ltd over a 'serious breach' of its former Southeastern passenger franchise agreement.
In 2021 the Department for Transport found evidence that LSER had deliberately concealed over £25m of historic government funding between October 2014 and March 2020 which related to High Speed 1 and should have been repaid. The review also identified evidence of similar issues during the previous LSER franchise agreement that ran from April 2006 to October 2014.
As a result, the Secretary of State for Transport announced that DfT would not renew LSER's contract when it expired, and so the operation of services transferred to the DfT-owned Operator of Last Resort on October 17 2021.
The penalty announced on March 17 is in addition to £64m which DfT is to recover from LSER in relation to the franchise agreement contraventions, other balances identified, adjustments to profit share payments and interest owed.
'LSER's behaviour was simply unacceptable and this penalty sends a clear message that the government, and taxpayers, will not stand for it', said Secretary of State for Transport Grant Shapps
Govia is a joint venture of Go-Ahead Group and Keolis UK. Go-Ahead had made provision of £30m in its accounts in respect of a potential financial penalty, and said the amount payable to DfT is expected to be settled from LSER's restricted cash balance.