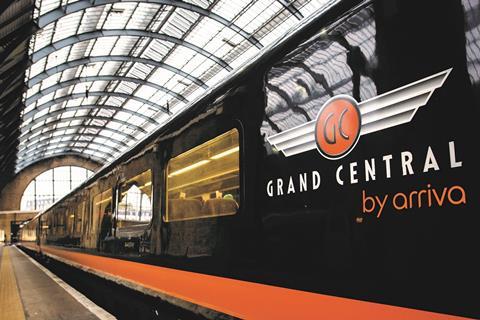 UK: Grand Central has launched what it calls an 'ambitious open-ended survey' to gauge current public attitudes to rail travel.
The Arriva-owned open access operator intends to use the findings to plan the restart of its passenger services following a 'hibernation' which was implemented when Covid-19 travel restrictions caused ridership to plummet.
The survey will seek opinions from existing customers through e-mail, and will also roll out across Grand Central's social media channels. It aims to identify attitudes on post-lockdown issues including social distancing on trains and reasons for travel. The survey will be a rolling project, with people able to change their answers over time.
'Suspending all our trains at the beginning of April was a tough decision, but with the huge drop in passenger numbers it was financially necessary', said explained Commercial & Customer Policy Director Louise Blyth on May 6, pointing out that as an open access operator Grand Central relies on ticket sales to run its services.
'With the UK trying to understand what the new normal will look like, we decided to ask our customers what they want to see from us once restrictions are lifted. The survey we are launching today is intended to get right to the crux of when and how people intend to use our trains once it's possible again.'
Websites
We are not responsible for the content of external sites