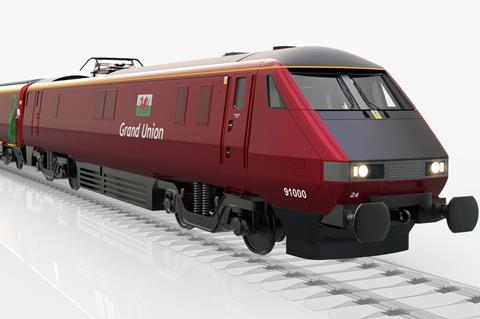 UK: The Office of Rail & Road has rejected Grand Union Trains Ltd's application to introduce an open access passenger service between London Paddington and Cardiff Central.
Grand Union had hoped to operate seven return services a day from December 2021 using Class 91 electric locomotives, MkIV coaches and DVTs. Trains would call at Newport, Severn Tunnel Junction and Bristol Parkway.
The acquisition of Hitachi Class 802 electro-diesel trainsets was envisaged to enable services to be extended to/from Carmarthen from December 2023, adding limited stops at Llanelli and Swansea.
Performance impact
Broad support for the proposal had been received from Transport Focus and the Welsh Government.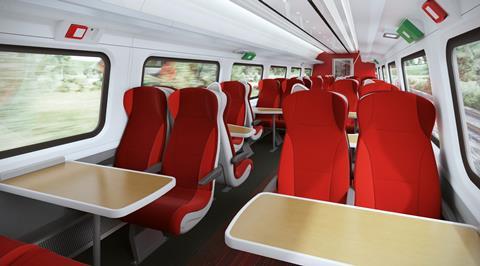 ORR evaluated the application against pre-coronavirus pandemic performance and revenue, noting 'our forecast is based on the full May 2020 timetable as would have run absent of Covid, and is based on Grand Union's full return application for seven return paths.'
Following evaluation of paths by Network Rail, only six return paths had been identified, and Grand Union agreed to proceed on the basis of this slightly reduced service.
Freightliner, Great Western Railway, MTR Crossrail, Transport for London and CrossCountry submitted objections on the grounds of performance and financial impacts, while Network Rail indicated it could not agree to the sale of access rights to Grand Union, as the proposal would have 'a 36% greater impact per train' than GWR's December 2019 timetable change.
Demand uncertainty
ORR concluded that the service would be operationally viable, would be managed within the available capacity, would not have a significant effect on performance and would, for the first time, bring competitive pressure on the franchised operator.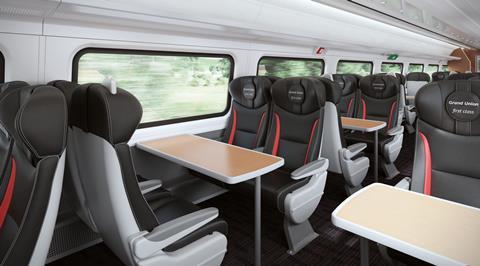 However, after considering the beneficial aspects of the application, it 'decided to place additional emphasis on the absolute level of abstraction due to the current exceptional state of rail finances, and therefore gave additional weight to our duty too have regard to the funds available to the Secretary of State.'
ORR concluded that the application did pass the 'not primarily abstractive' test. However, it would abstract £28·6m of revenue per annum for six return paths or £34·2m for seven paths, 'predominantly from GWR', and this would 'impact on government funds by £25·6m or £30·8m per annum'.
In reaching its conclusion, ORR noted the 'high degree of uncertainty over future rail demand following the shift to home working that has taken place as a result of Covid'.
ORR added that 'we expect there to be a material and permanent reduction in the number of short to medium distance commuting journeys by rail', although it considers it too early to determine whether there will be 'a lasting effect on business, leisure, education or longer distance commuting journeys by rail'.