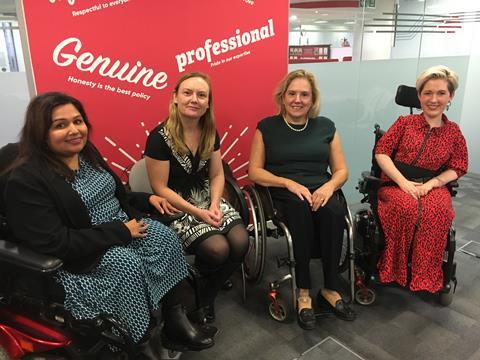 UK: All 2 500 of Greater Anglia's frontline staff are to receive accessibility awareness training delivered by a team of trainers who have disabilities themselves.
The team was put together by consultant Sarah Rennie, who said the trainers would 'bring a level of lived experience into the room to really bring that training to life.'
The courses will cover greeting disabled customers, talking about access needs, language and terminology, communication, body language, etiquette and practical examples of assisting customers with different impairments, as well as the business and legal case for understanding the issues which passengers face.
Around 40 000 people per year use Greater Anglia's Assisted Travel service.
'This training is going to make a real difference for staff as it will give them more confidence when assisting disabled customers', said the operator's Accessibility Manager Rebecca Richardson. 'It will really help disabled customers with their journey experience as staff are better able to understand what they need to do in order to support somebody through their journey and to provide a good passenger experience.'