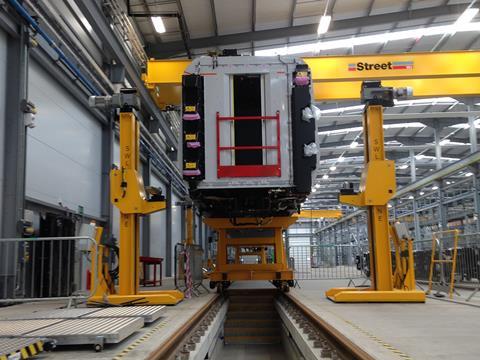 UK: Hitachi Rail began a staged restart of rolling stock production at its Newton Aycliffe site on April 14. Work had been put on hold during March as a result of the coronavirus pandemic.
'Our priority continues to be the safety and well being of all Hitachi Rail colleagues', the company said. 'Having completed in-depth risk assessments, we have put in place multiple new systems of work in accordance with the latest government guidance. This will allow us to start a staged process to return to operational efficiency at our Newton Aycliffe manufacturing site.'
This will see the return of production, product introduction, testing and validation staff who had been on 'controlled standby'.
Certain safety-critical warehouse, production and security staff had continued to work at the factory during the closure, in order to ensure that production could be restarted at short notice.